As an independent locally-owned frame shop and art gallery, we feature local art and Sid Dickens memory tiles, as well as silk flowers and more.
As well as custom framing and artwork, we also offer home décor items to further accent your home or office – including Sid Dickens memory tiles, Belgian floor rugs, and silk floral arrangements.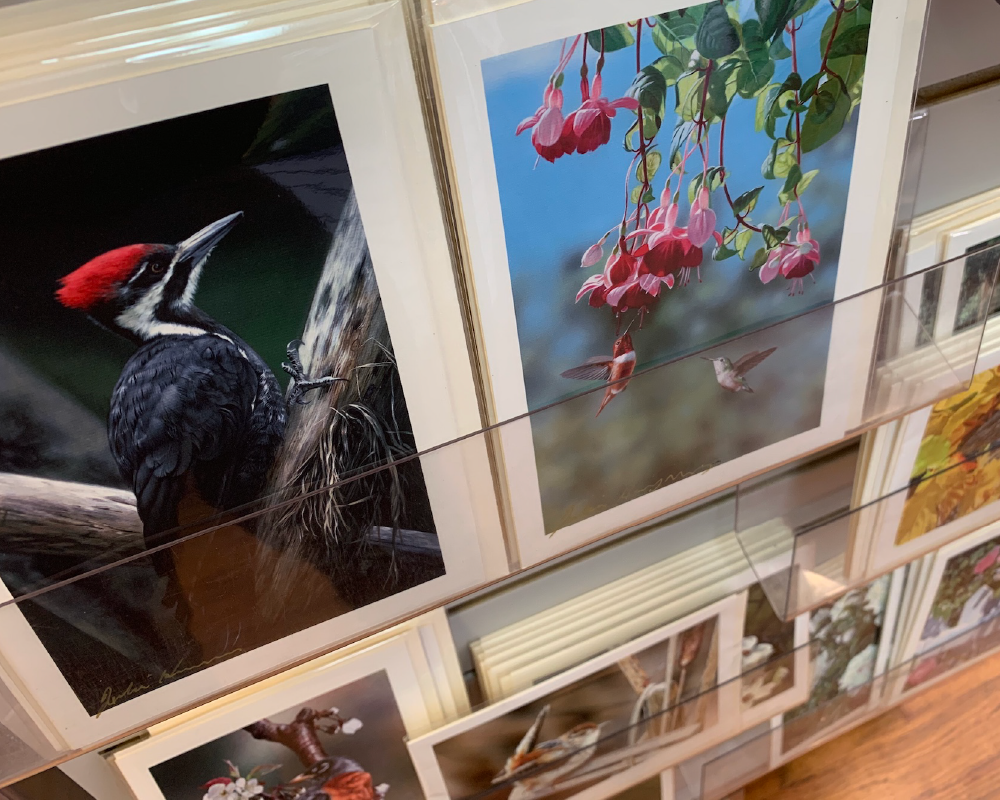 Prints, Posters & Art Cards
Local Okanagan paintings & giclees, limited editions framed and unframed, prints, posters, art cards, and more.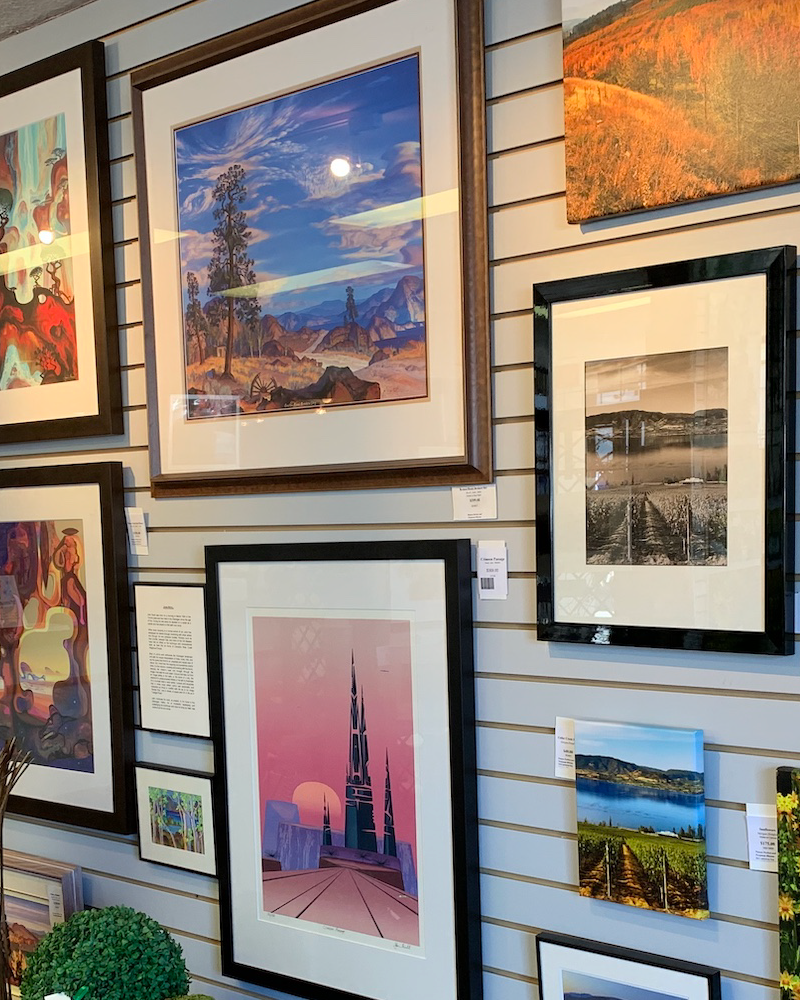 Ready-made Frames & Poster Special Options
We offer affordable "Poster Special" options for posters and prints up to 24" x 36" in size. These options are available year-round, and allow you to protect your fun images without breaking the bank!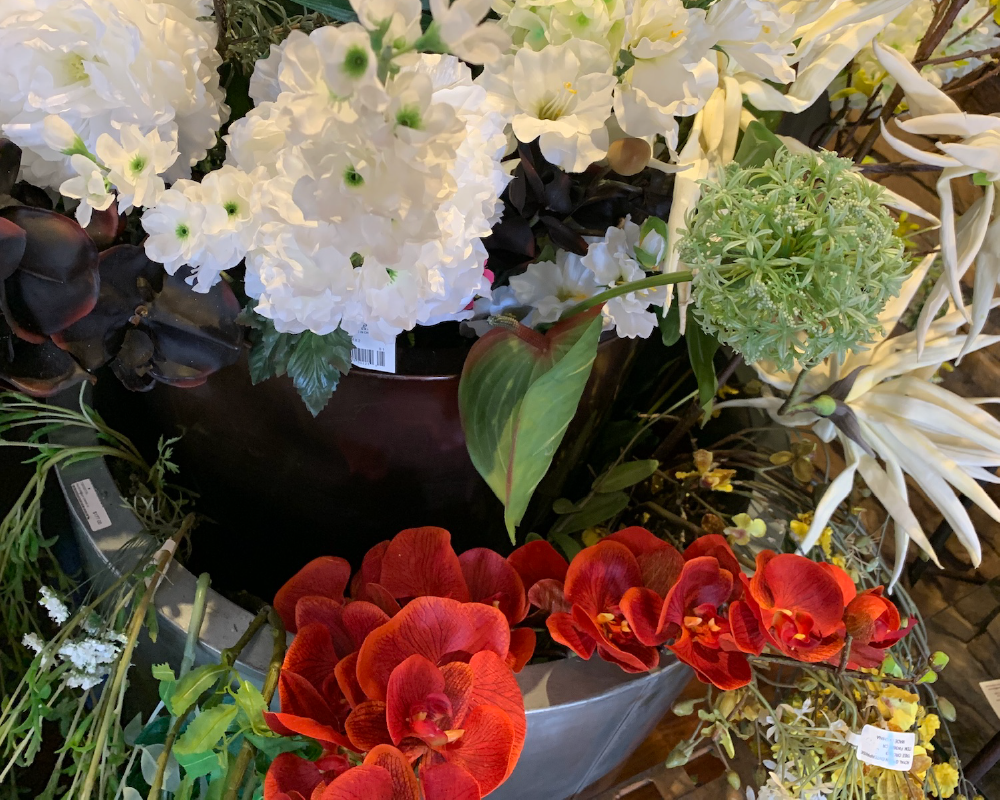 Silk Flowers
A natural fit with the artwork and framing, our "Perpetual Blooms" makes your home or office an inviting space with the addition of flowers and greenery! Silk florals are a way to add impact in a space without the maintenance, and our flowers are realistic and high quality.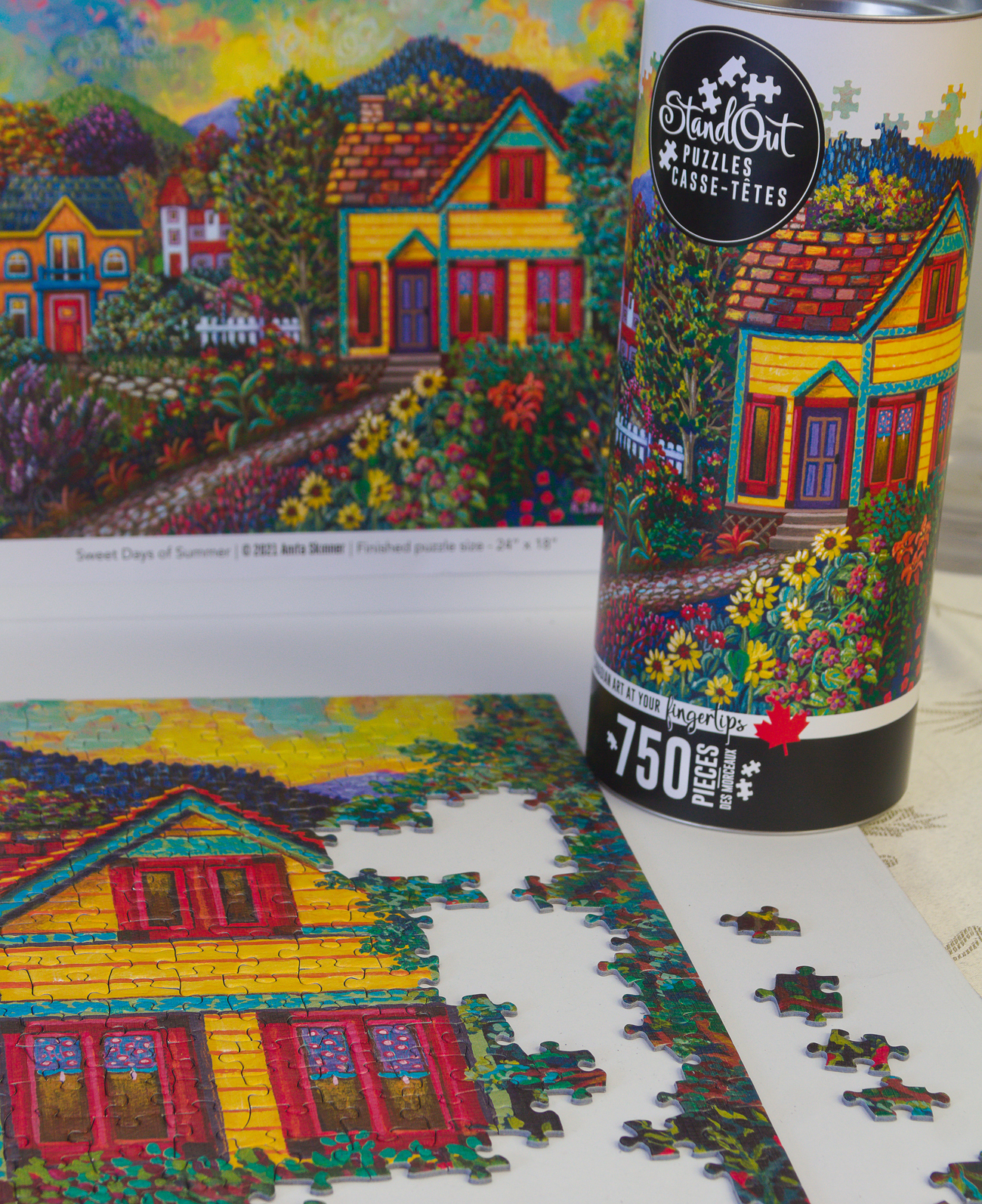 StandOut Puzzles
StandOut Puzzles, based in West Kelowna, is a publisher of high quality 750 piece perfect jigsaw puzzles for grownups.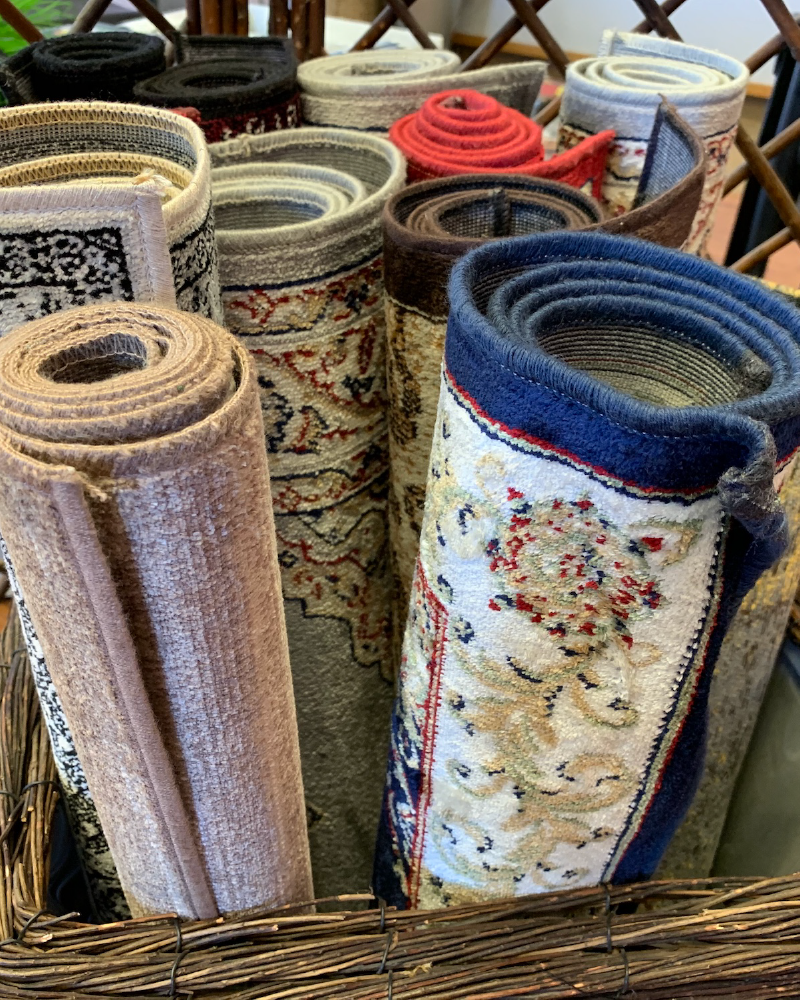 Belgium Carpets
Imported from Belgium, and available in a wide variety of sizes, colours, and styles – from traditional to modern. As well as being affordable, many are machine-washable in cold water.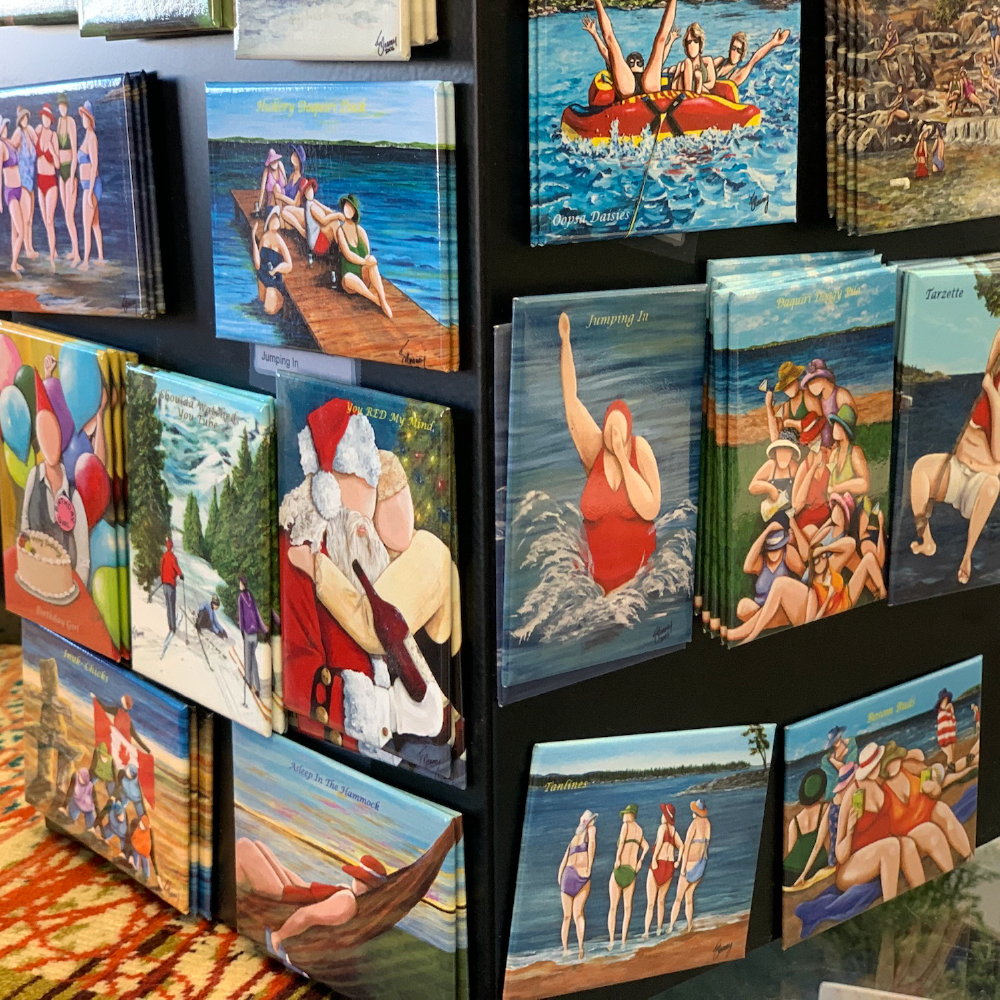 Art Magnets & More!
Fusce ornare vitae purus dictum volutpat. Sed auctor tortor eleifend quam porttitor imperdiet mi blandit.
Commercial Client Projects
Car dealerships, office buildings, wineries, hotels, restaurants, retirement homes, residential developments and more. From the beginning stages of choosing the artwork and décor, to completing the framing package and making sure that the installation is done on time. We are confident that we can handle your project efficiently, on time and on budget.
We also work with many local artists and artisans who are willing to do commission works for your projects! Let us know of your requirements and we will source the artwork thru originals, Giclees or decorator prints.
• Sheraton Hotel • Coast Capri Hotel • Delta Grand • Kaigo Senior Living Group • Kerkoff Construction • Mission Group • Argus Corporation • Total Restoration • Stutters Restoration • Winmar • Summerhill Winery • Cedar Creek Winery • Orchard Ford • Jorin Wolf Design • Cheryl McKinnon Design • Habitat Interiors • Creative Spaces • Joeanna's House for the KGH Foundation
Many of our artists are local, and work in a variety of mediums – from photography to original acrylics, as well as prints on canvas and paper. Come in and take a look at what our gallery artists have to offer for your home or office.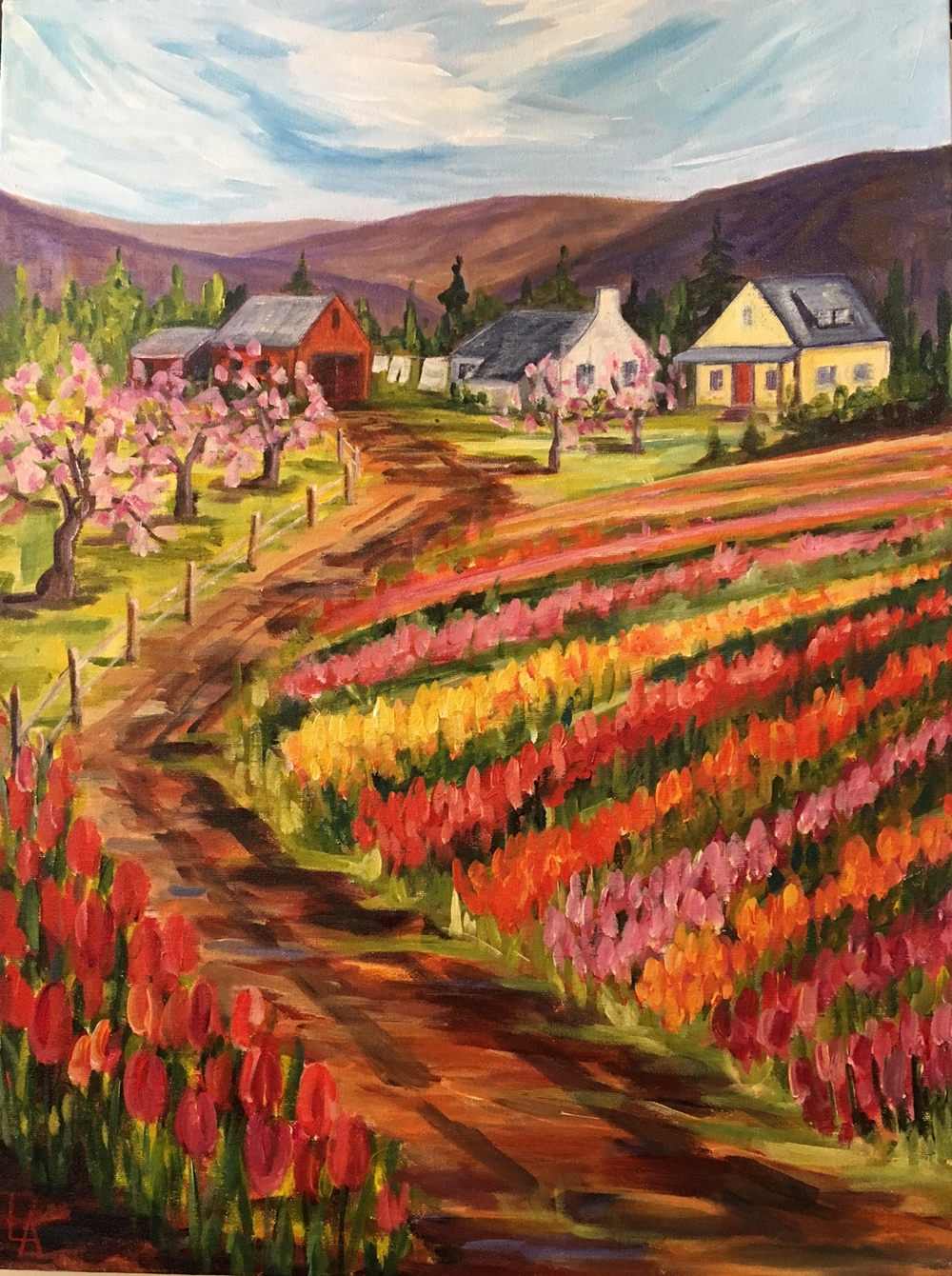 Lizann Allan
Lizann was born in Kuala Lumpur, Malaysia and raised in Edinburgh, Scotland. She has always enjoyed travel and exploring new places. Lizann loves the outdoors and likes to record what she sees in order to share it with others. Read More…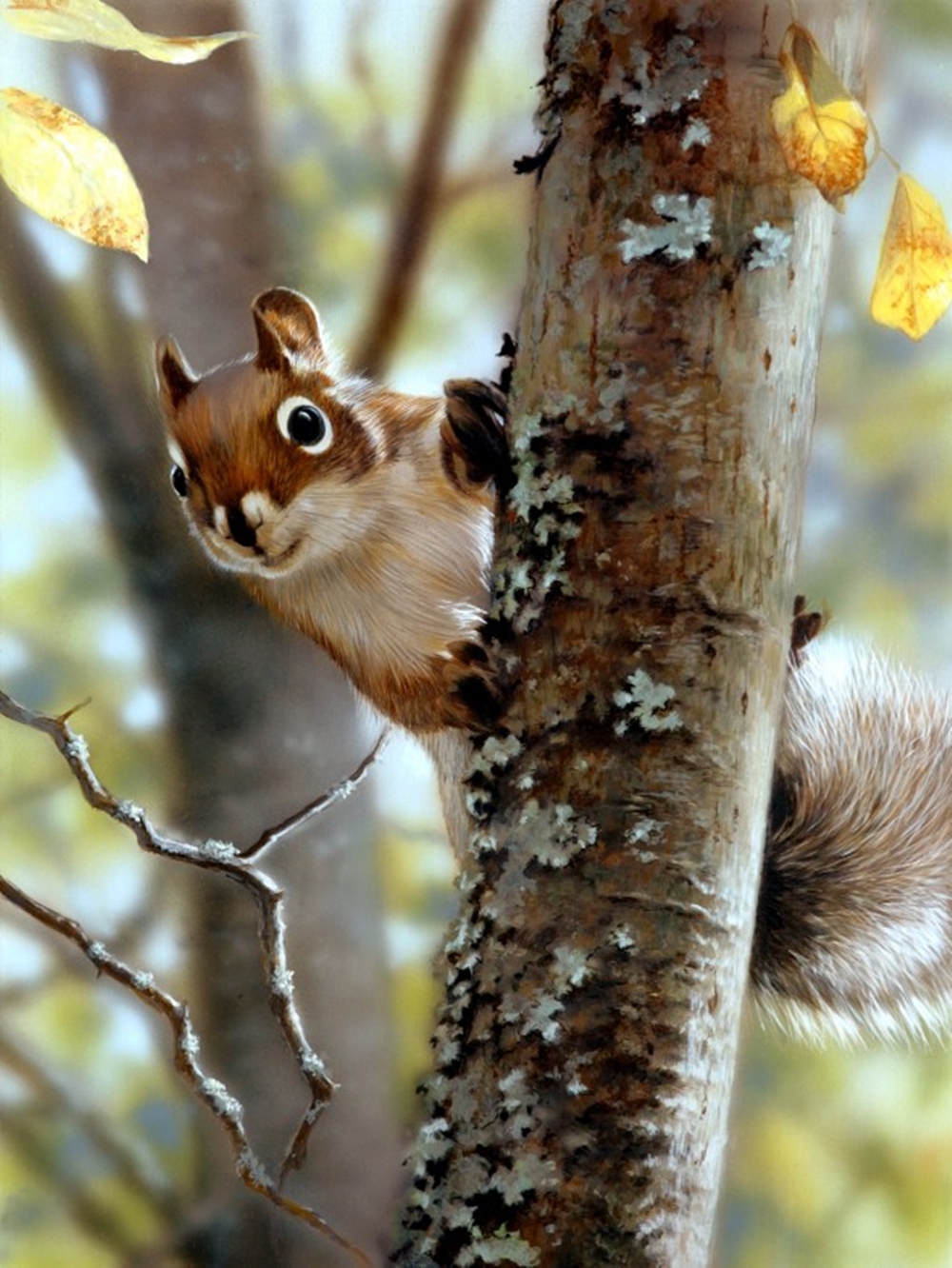 Julia Hargreaves
Two times Canadian Ducks Unlimited National Art Portfolio winner, British Columbia artist Julia Hargreaves trained in England and graduated with a Masters degree in art from Manchester Metropolitan University. Read More…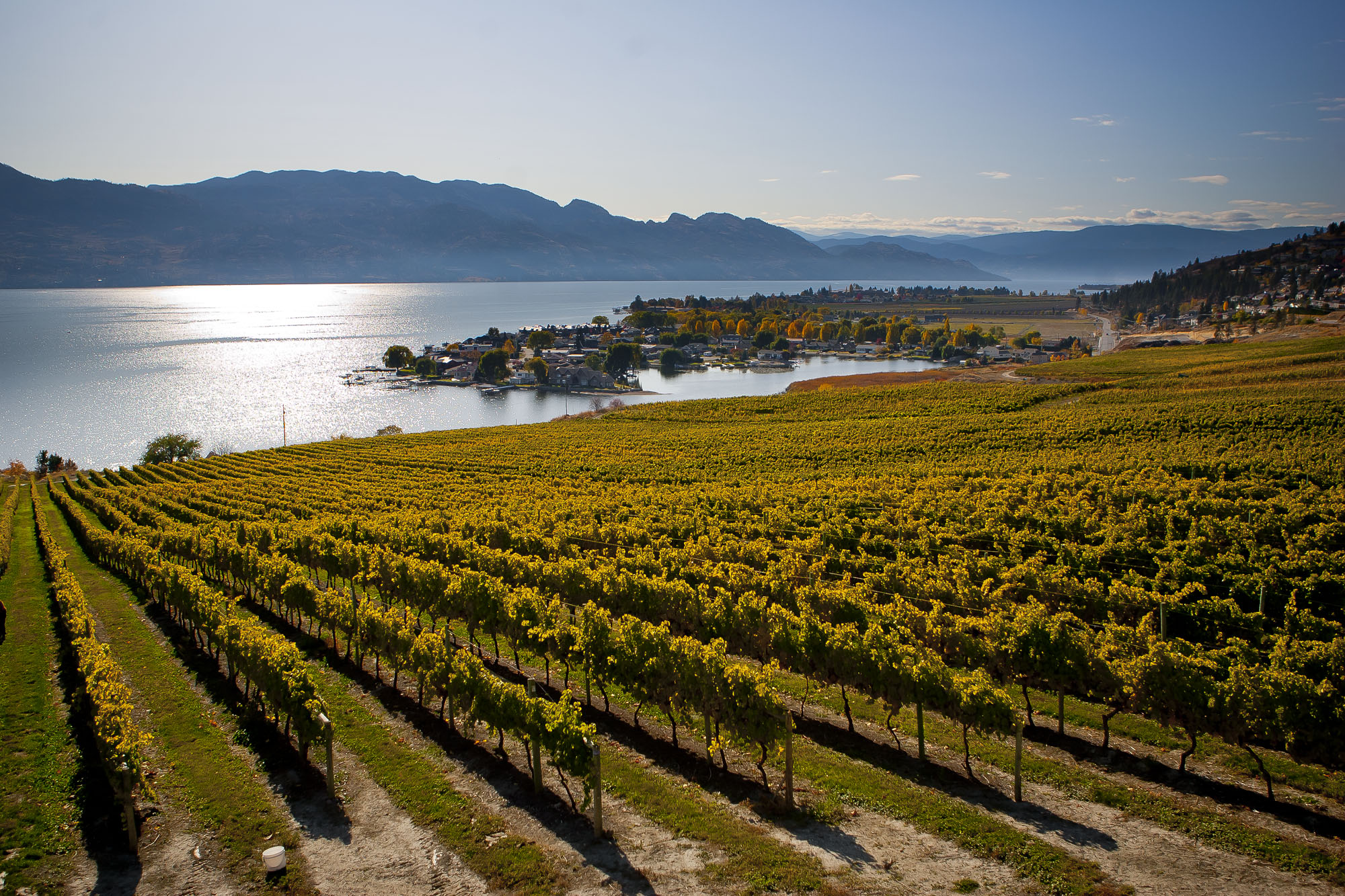 Jim Brompton
Jim is a long time fine art landscape and nature photographer and has owned his photography business since 1978. He received the prestigious Master in Fine Art designation from Master Photographers International. Read More…
Larry Hunter
Larry Hunter is a child of the 1950's and 60's, born and raised in Vancouver, British Columbia where he "briefly" attended the Vancouver School of Art. Read More…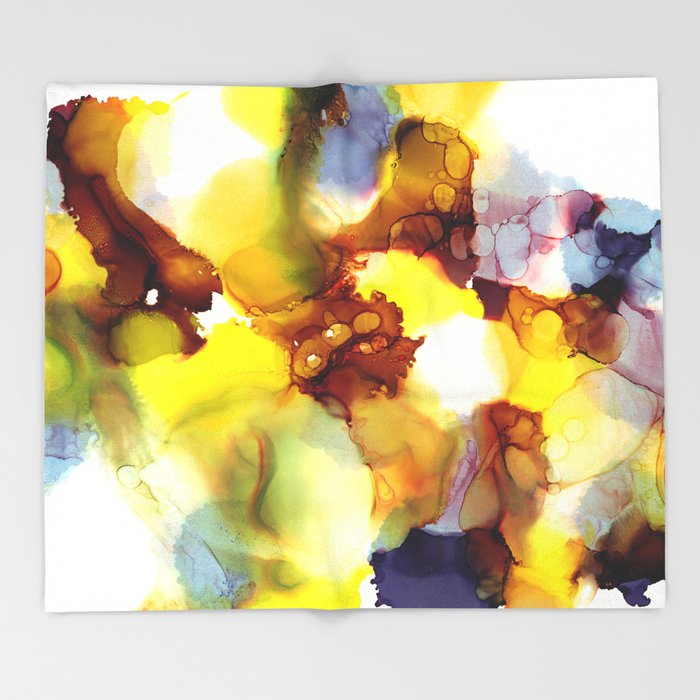 Barb Bell
Barb started palette knife oil painting at the age of nine and 34 years later, with her youngest being independent, it was time for a career in art. Read More…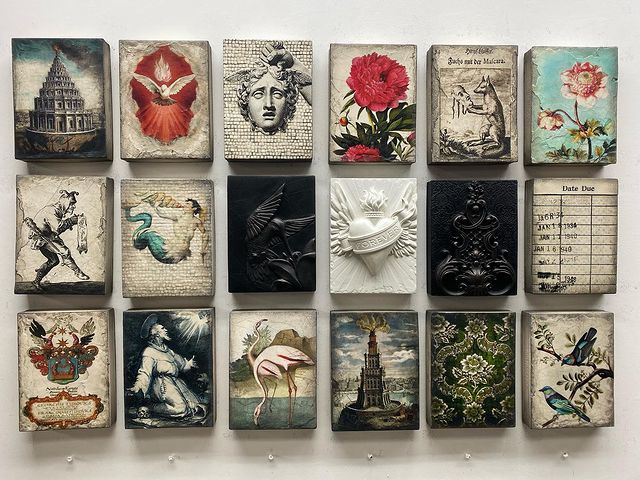 Sid Dickens Memory Blocks
Sid Dickens Memory Tiles are a popular collectible that have been available for over 25 years. These unique wall décor items incorporate a range of images from antique botanicals to whimsical seasonal images, as well as intricately detailed carvings. Sid's passion for quality and unique imagery have made these highly sought after. Read More…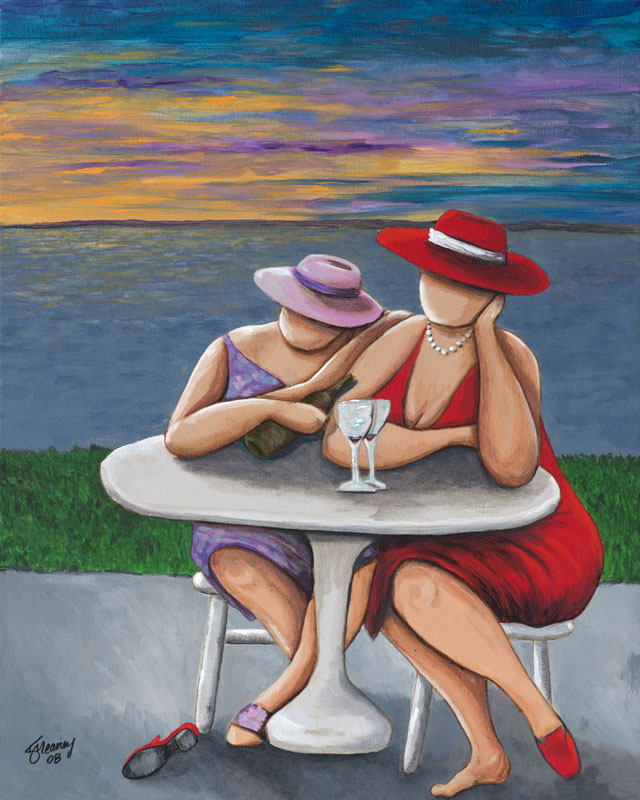 Kathy Meaney
Having been inspired by memories and laughter, my "Ladies" came to me by accident as I took some ideas from my own sentimental journey. The facelessness was intended to be drawn in at a later time, but as the ladies emerged, I drew on body language to tell a picture narrative. Read More…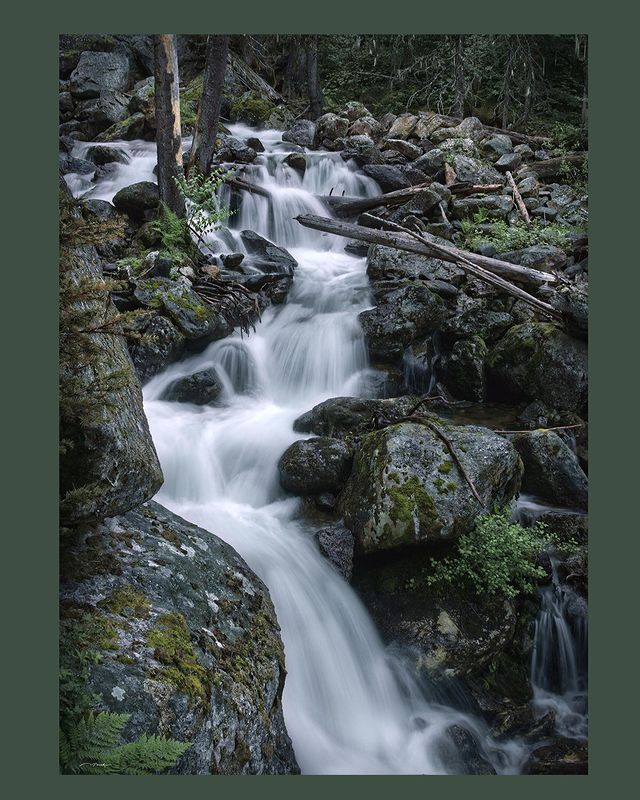 Neil Thacker
A nature artist and photographer living in Kelowna, Neil works in various mediums, from pen and ink to watercolour and acrylic, as well as digital paint techniques. Born in Northhamptonshire, England in 1961, Neil came to Canada in 1972 and lives in the Okanagan Valley now. Read More…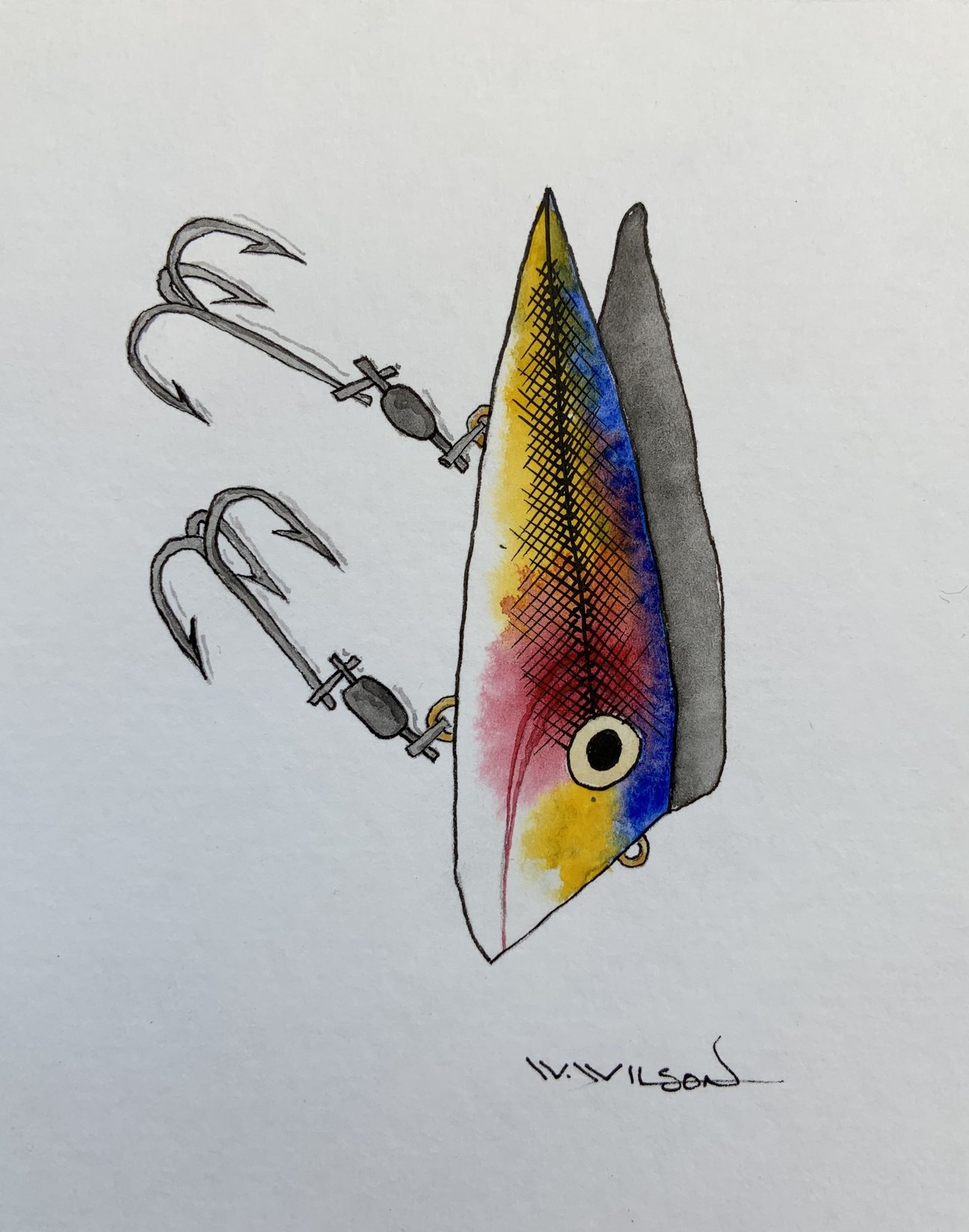 Wayne Wilson
Born in Lillooet, BC in a house his father built out of railway ties, Wayne grew up in the Okanagan (Oliver) and, after moving around British Columbia as a school teacher, they moved back to the Okanagan (Kelowna) in the 1960s. Read More…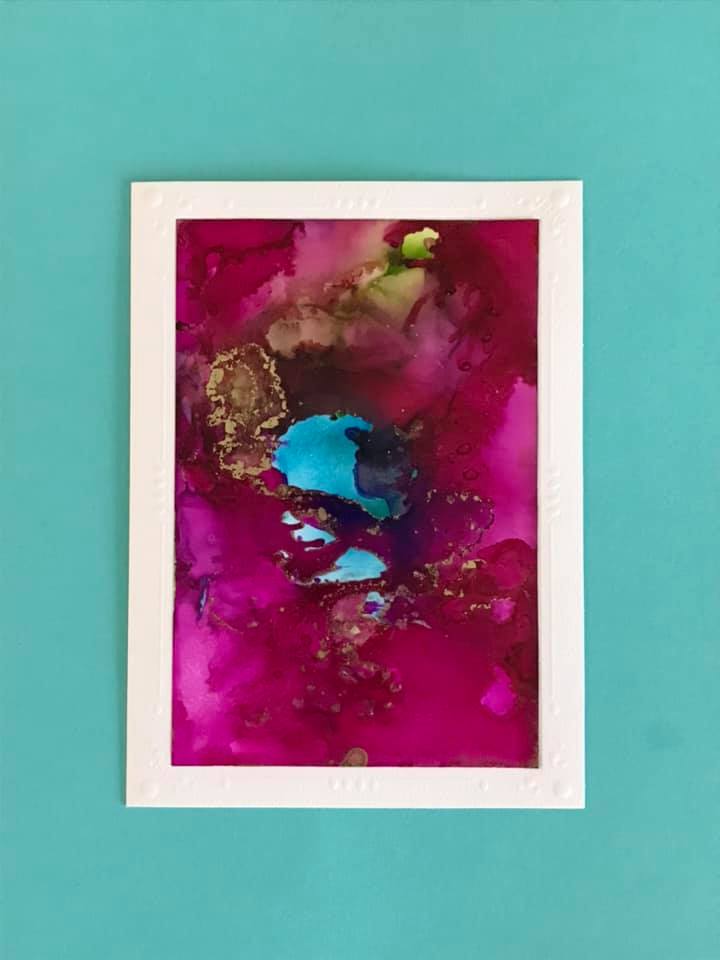 Judy Hamiliton
Judy is a self-taught artist and works primarily in alcohol ink, creating alcohol ink abstract art in various sizes which have been sold as greeting cards and framed as paintings. She is deeply inspired by the colours, textures, flow and movement of nature in the Okanagan Valley. Read More…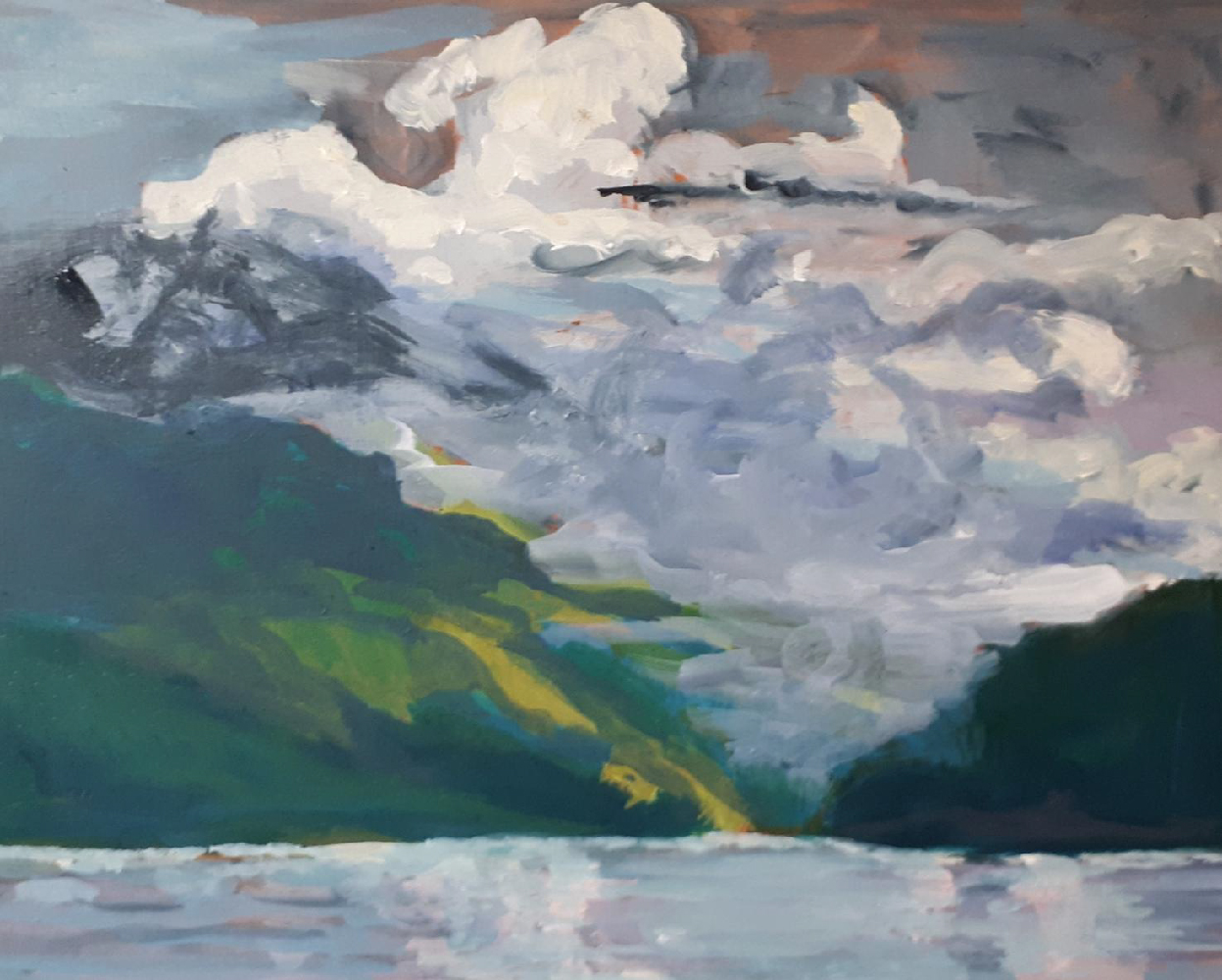 Kim Freeman
Kim grew up in southern Alberta where her home was filled with art and music. Her father Richard Freeman made a very good living as a western Canadian artist so her exposure to the art industry has been lifelong. Read More…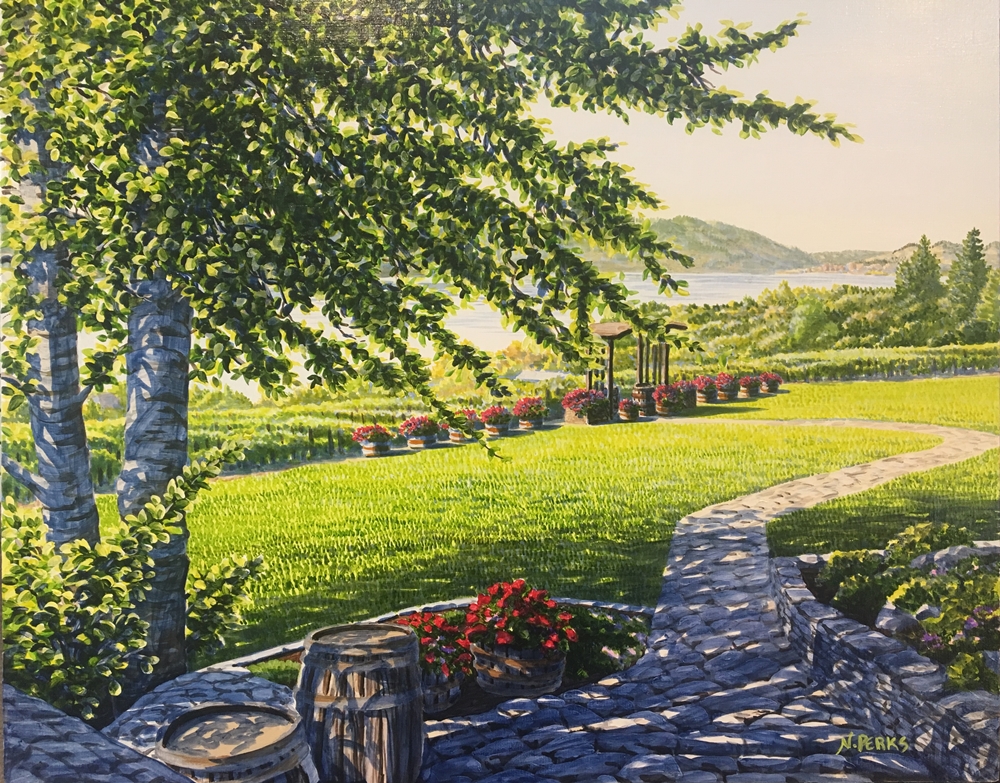 Natascha Perks
The incredibly diverse landscape and ever-changing sea of British Columbia has inspired Natasha to paint. The ruggedness of the mountains and the turbulence of the ocean are complemented with her series of wineries that create a sense of serenity. Read More…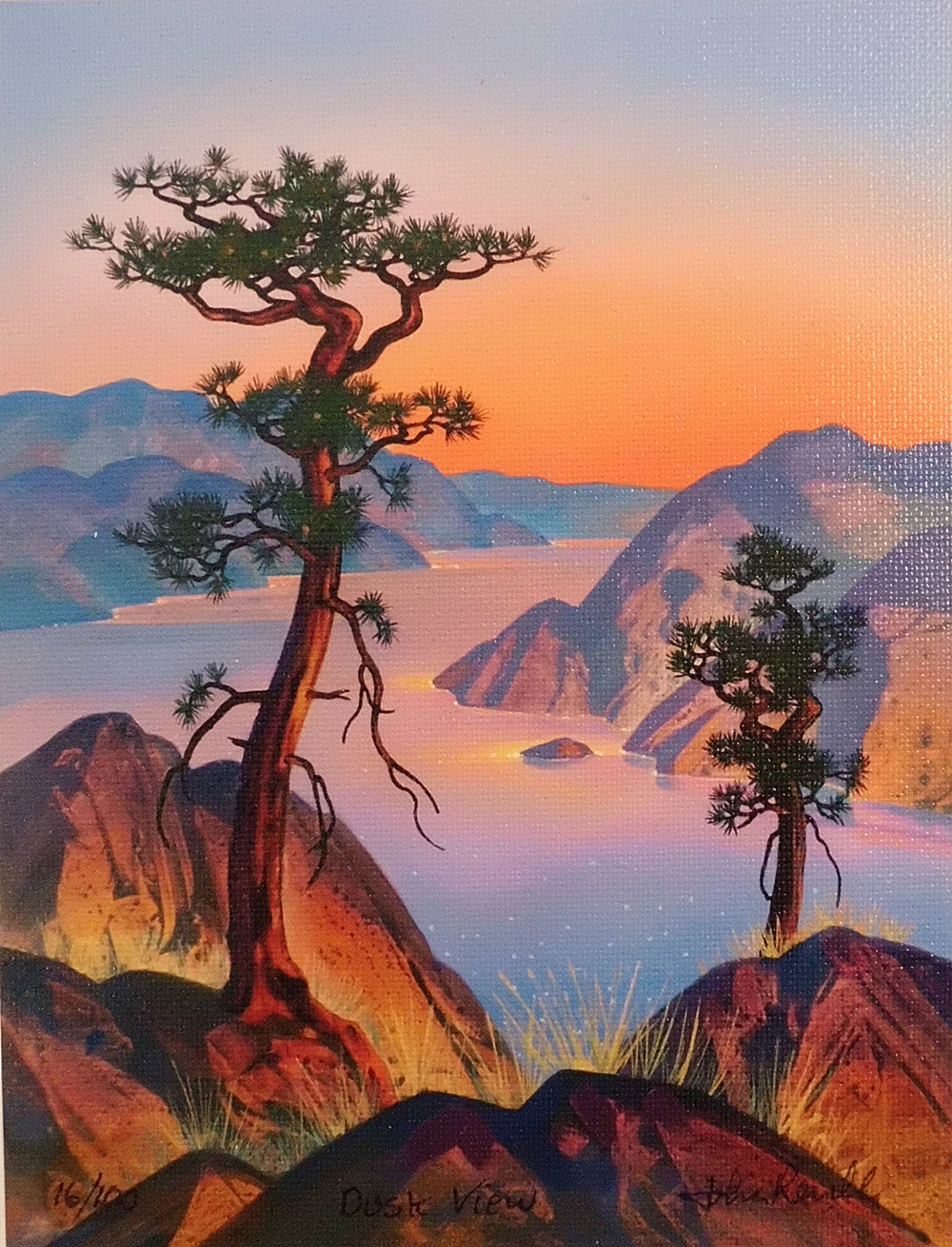 John Revill
John Revill was born on a morning in March 1954 in the Toronto area and has lived in the Okanagan since the age of five. During his late teens he decided on a career as a painter and has stayed on that path ever since. Read More…
Jaxon Jurome
Born and raised in Kelowna, British Columbia, Jaxon is a member of the Okanagan Chapter of the Federation of Canadian Artists. He paints with his grandfather (Bill) every week at the family vineyard in East Kelowna. Read More…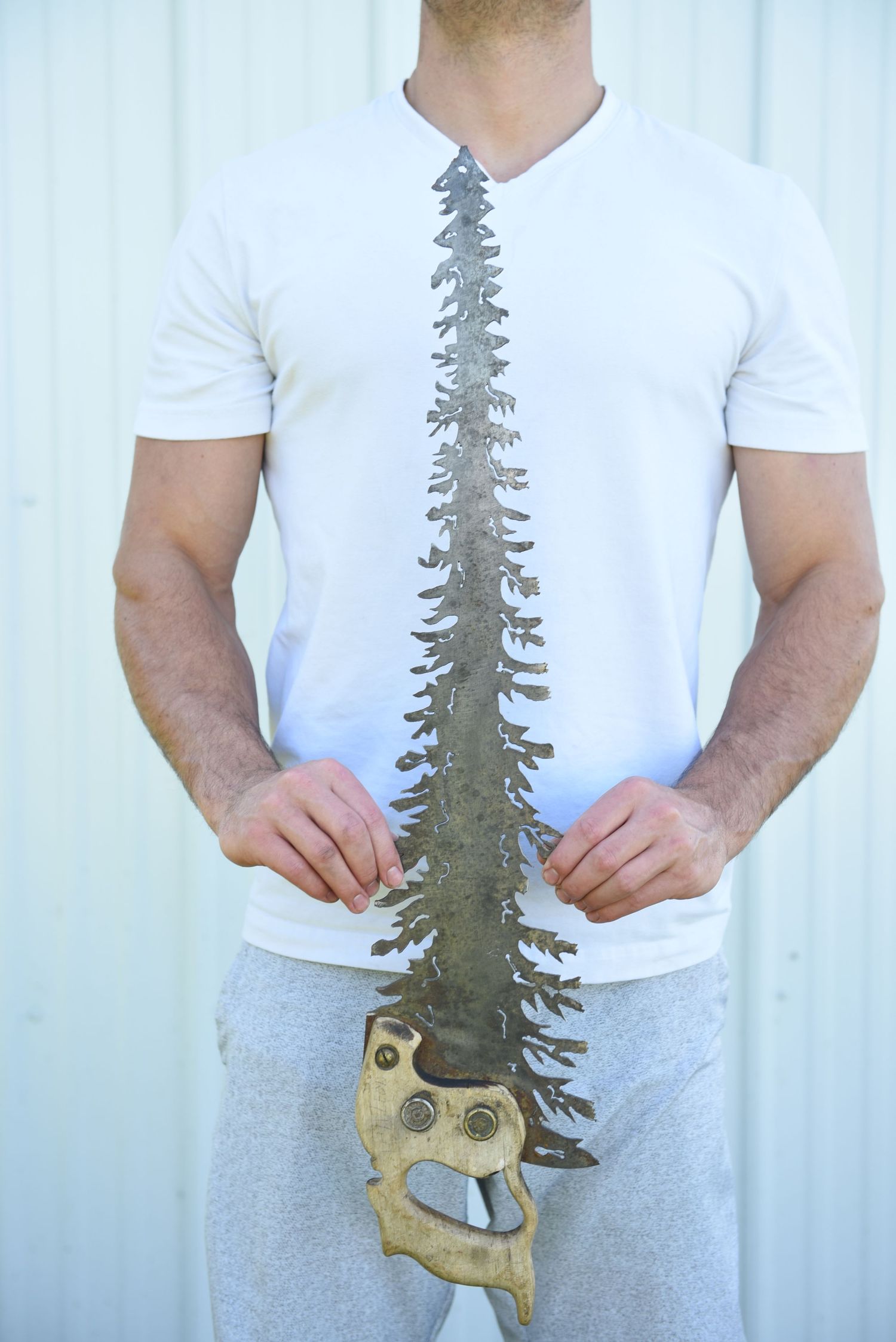 Dayon Plewis
Daylon Plewis and his wife, Jordie, are small town Saskatchewan artists based in Swift Current. "Rustic Revival, started with the needs of young newly weds as my wife and I got married at 19 years old in 2015!" Read More…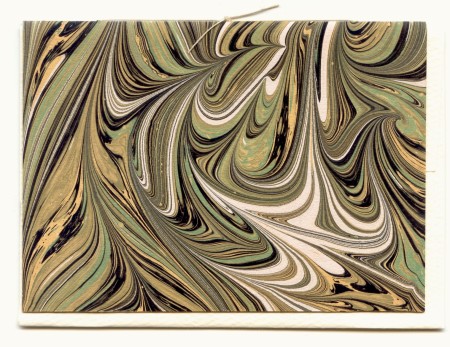 Candace Thayer-Coe
Candace Thayer-Coe of Cloud Art Vancouver BC is a paper artist applying craft and artistic expression to create unique art using the traditional techniques of Turkish Marbling and Suminagashi. The marbled creations are also available on her own handmade paper produced while she was living in the mountains of the Philippines. Read More…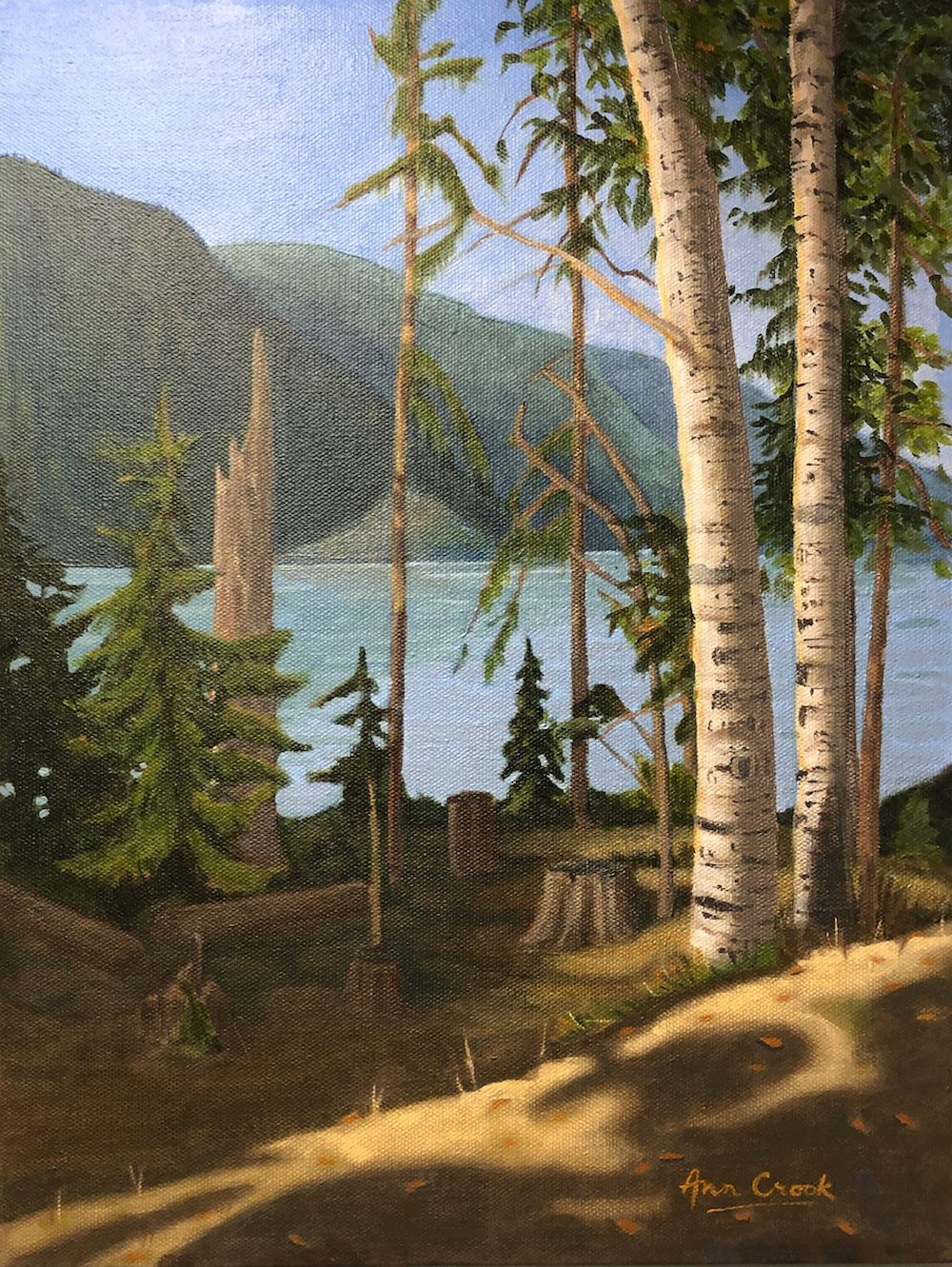 Ann Crook
Ann moved to Vernon, BC and was immediately struck by the natural beauty of Western Canada. With a lot of skiing, and hiking she begun to absorb some of the spirit of the region and this is reflected in her drawings, etchings and paintings. Read More…
★★★★★
"Awesome service by an amazing staff. Linda Winnick is wonderful, knowledgeable, dedicated and hard working. Wonderful selection!"
Litti Elisabeth Birker
FACEBOOK REVIEW
★★★★★
"I had two pictures reframed with new glass. Took a few weeks but it was worth the wait. So beautiful! I'm so happy. Thank you Picture Perfect! They are perfect!! 😍"
Tammy Briggs
GOOGLE REVIEW
★★★★★
"What a great experience. Neil was a pleasure to deal with, everything from clear communication on timing and options right through to helping me get the large piece into my car when I picked it up. Couldn't be happier with how it turned out."
Mitch Baker
GOOGLE REVIEW
Shop for Specials on Framing & Art
Find out what's on sale today!