Established in 1982, Picture Perfect is a family owned custom framing and art gallery business located in the heart of downtown Kelowna. Our aim is to provide the best service and quality of products in a friendly, welcoming environment.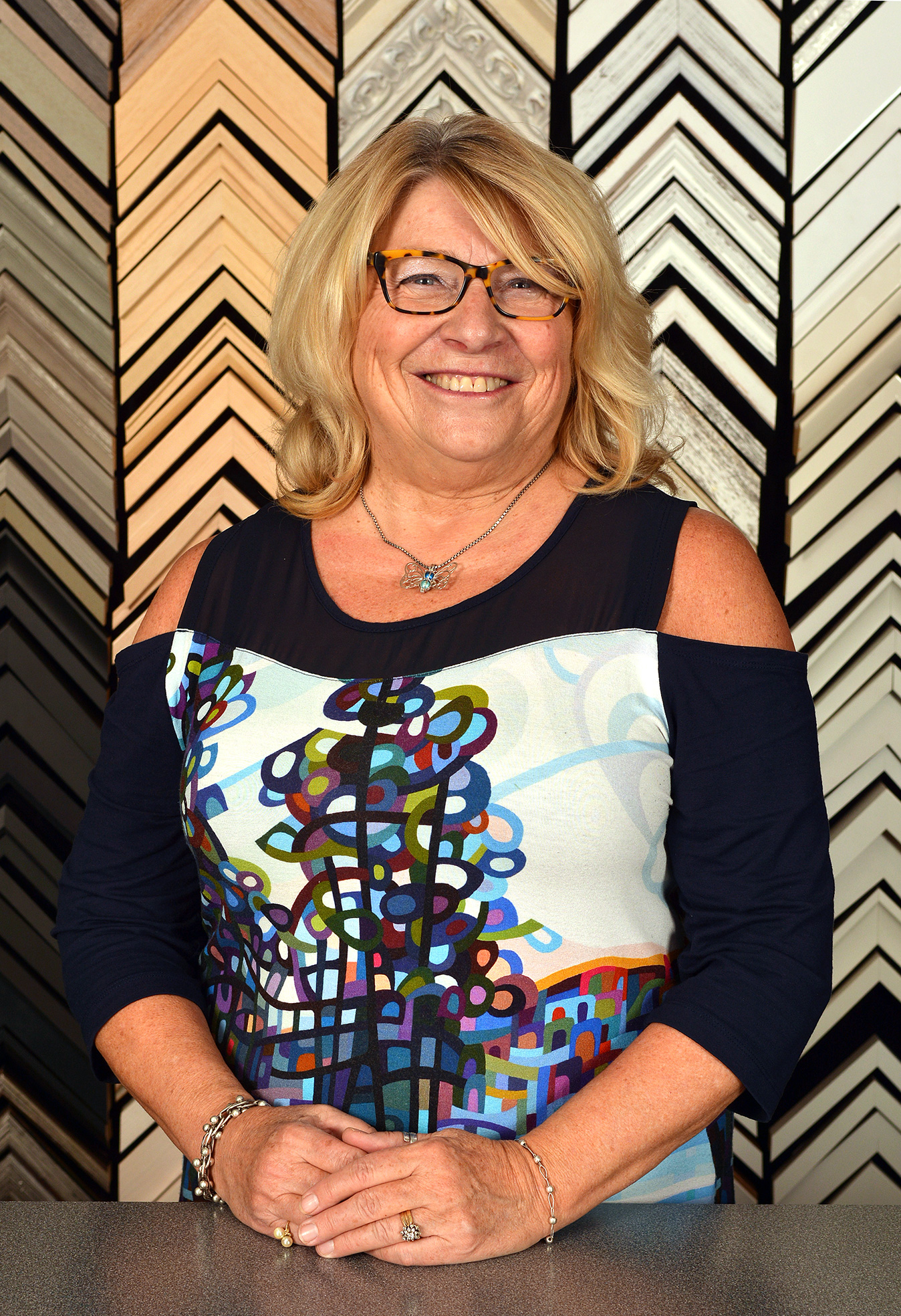 photo credit: Robert Verigin
"We Have Framed just about Anything and Everything!!"
With over 38 years in the framing industry Linda owned a gallery in Coquitlam, BC and Edmonton, Alberta then moved back to BC to join with Picture Perfect in Kelowna. Linda has now owned Picture Perfect since 1993. She enjoys the diversity of the framing industry as well as the wonderful people it allows her to meet, including her wonderful staff who she credits for Picture Perfect's amazing reputation!
Linda also enjoys getting involved in the community, and has been a board member of the Downtown Kelowna Association, The Kelowna Rotary Center for the Arts, and the Kelowna Art Gallery.
Linda Winnick
Owner, Picture Perfect
Since 1982
We specialize in original Okanagan artwork, decorator prints, posters and art cards. With over 100 years of industry experience our friendly and experienced staff can make your framing decisions an easy and enjoyable process. From replacing glass to shadow boxing a priceless treasure, we're able to handle any framing demands.
People will ask: "How much is framing?" There are so many different options in framing that it may be difficult to give an exact pricing until all the components have been chosen. With so many options available there are many ways an item can be framed that does not have to be expensive! We offer Poster Special framing (metal frame, glass, mounted and ready to hang) from $45.00 to $95.00. We will always make sure that our pricing is fair, that you are happy with your selection and we will work within your budget. We also offer a lay-away plan.
Our team is always ready to help you with any type of framing or art project. With over 100 years of industry experience, we are knowledgeable, efficient, friendly and offer all the information you need to make an informed decision while keeping your project on budget. From selecting the matting and frame through to choosing the correct style of glass required, we are here to help you!
We carry hundreds of frame samples from the top design companies such as Larson Juhl, Roma, Arquati, Vestate, Nielsen and Décor. Our matting choices are Crescent, Bainbridge, Artique and Peterboro. With our wide selection we can always find the most suitable framing designs to fit you needs. If you need to match an existing frame, bring in your frame or send us an email photo and we will then search to find the matching moulding. If you cannot decide between one frame or another, we will let you take the samples home so you can see them in your own setting to then make a final decision.
Trusted in the Okanagan for many years now, we are proud of the relationships that we have with our artists and clients. Hear what they have to say and write a review on Google, YellowPages and Facebook.
We're a family owned business with dedicated and loyal staff that makes everything "perfect" for you!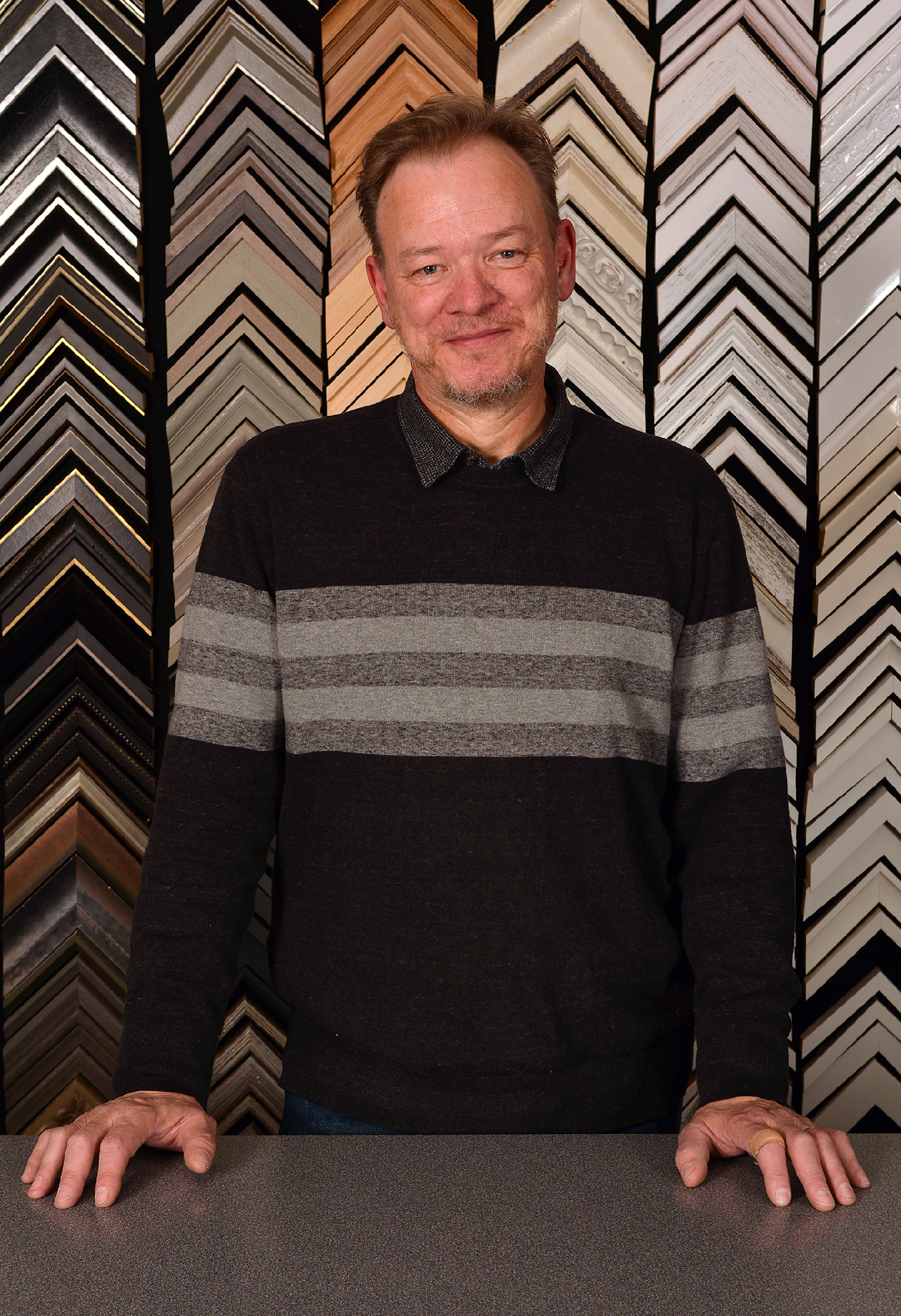 Neil
Frame Shop Manager
Neil has been with Picture Perfect for over 30 years. A PPFA certified Master Framer, Neil is the Frame Shop Manager and he specializes in custom mat design, collage framing, unusual object framing and just about any project you can give him! Neil is also a freelance graphic artist specializing in illustrations, logo designs, murals and digital 3D images.
★★★★★
"Awesome service by an amazing staff. Linda Winnick is wonderful, knowledgeable, dedicated and hard working. Wonderful selection!"
Litti Elisabeth Birker
FACEBOOK REVIEW
★★★★★
"I had two pictures reframed with new glass. Took a few weeks but it was worth the wait. So beautiful! I'm so happy. Thank you Picture Perfect! They are perfect!! 😍"
Tammy Briggs
GOOGLE REVIEW
★★★★★
"What a great experience. Neil was a pleasure to deal with, everything from clear communication on timing and options right through to helping me get the large piece into my car when I picked it up. Couldn't be happier with how it turned out."
Mitch Baker
GOOGLE REVIEW
Hours
Tues-Sat: 10am – 5pm
Sun/Mon: Closed
Holidays: Closed