12
Jan
2017
In All
By Picture Perfect
Our Annual Custom Framing Sale Is Here!
On 12, Jan 2017 | In All | By Picture Perfect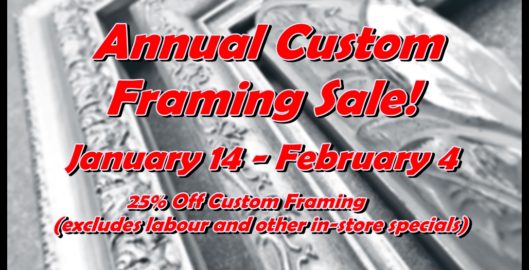 You have been asking us when our sale is going to start,and now we have the dates for you!
25% Off Custom Framing Materials( excludes labour and any other in-store specials,such as our metal poster special)…ALSO, we have hundreds of Sale Posters ranging from $2.00 to $25.00 ( regular prices $15.00 to $115.00). The Sale runs from January 14th. to February 4th.!!!