06
Jul
2015
In All
By Picture Perfect
Special Harry Potter Framing Order!
On 06, Jul 2015 | In All | By Picture Perfect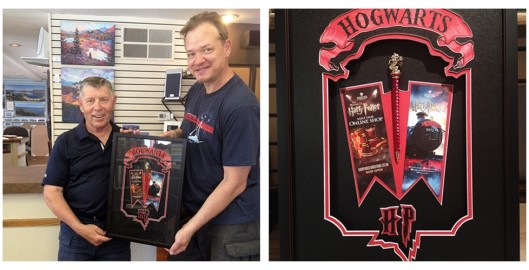 Another satisfied client!
A very special framing order for Eugene Leveque, for his birthday, with the challenge provided by his wife Sharon…to take some Harry Potter souvenier items and create a one-of-a-kind treasure. The mat was hand-cut,with additional hand-drawn and lettered areas added. This was a fun project and a great challenge!