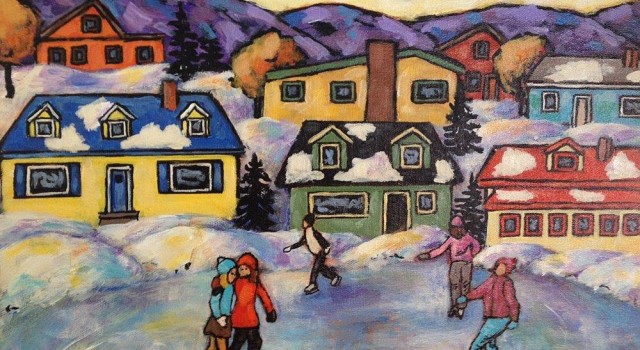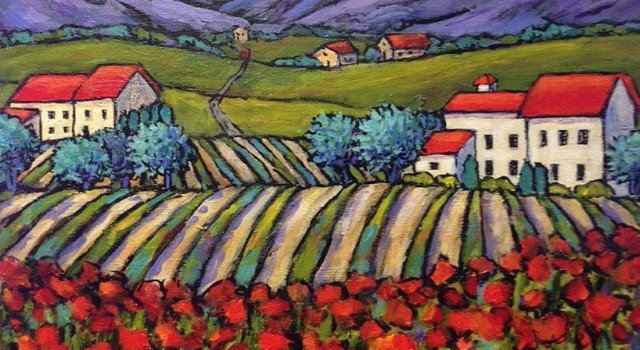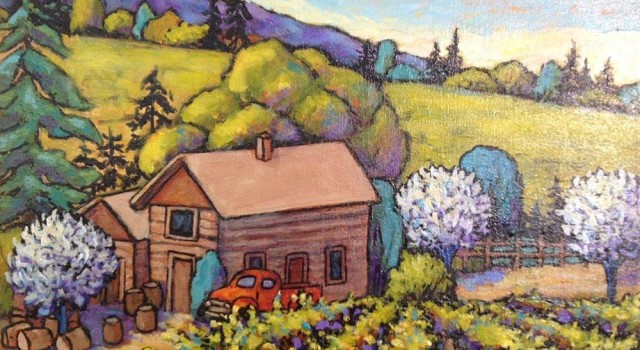 Local Artist: Marilynn Bury
Marilynn Bury was born in Edmonton, Alberta, but has called Kelowna, BC her home since 1971. It is the beautiful Okanagan Valley where she has been inspired by the natural surroundings and abundance of fruits and wonderful orchards.
Marilynn enjoys painting in both acrylics and oils, depending on the subject. It gives her great pleasure to see a painting emerge. She likes using vibrant, warm and sunny tones in an impressionistic style, especially in her signature fruit paintings. Marilynn's background in Interior Decorating has given her a great love and sense of colour.

Marilynn is an Active status member of the Federation of Canadian Artists in Kelowna, BC, She is surrounded by a wonderful and inspiring group of artists and friends. Art has always been a part of Marilynn's life. She started drawing as a child moving into oil painting and then to watercolours and later acrylics. Her earliest subjects were still life and people. Over the years, Marilynn has developed a notable style with her large and textured fruit paintings. Her newest interest is discovering the wonderful world of painting landscapes and street scenes. Although Marilynn considers herself self-taught, she has taken workshops from various distinguished artists over the years. She has also completed courses at Okanagan University.
Featured Artwork: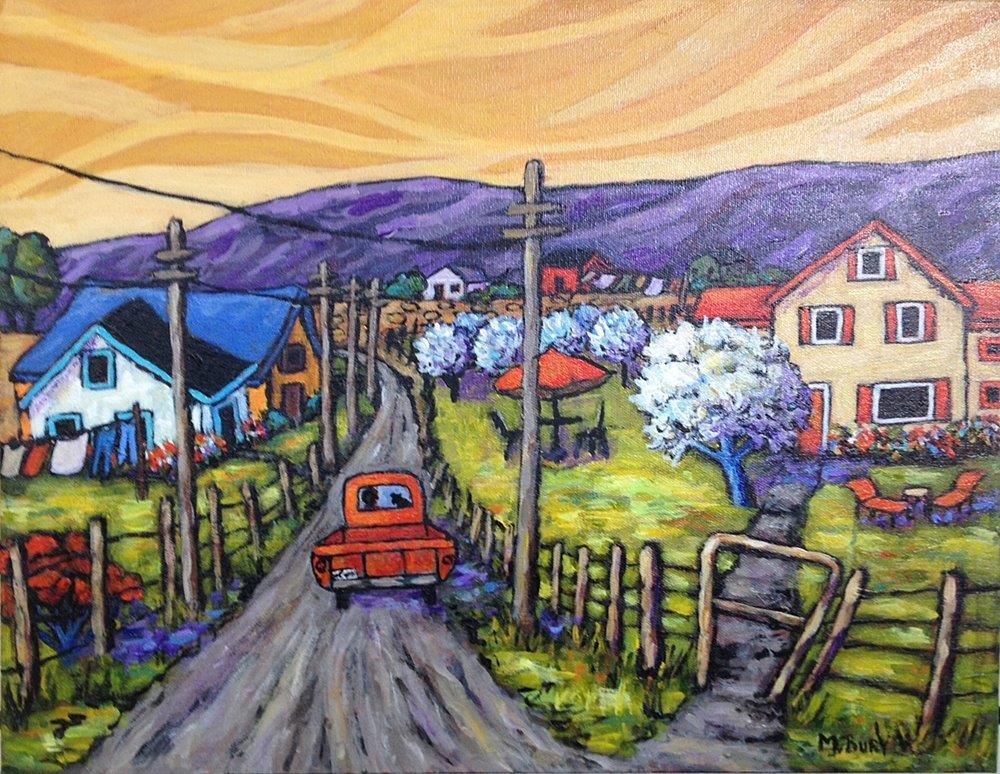 'Country Roads'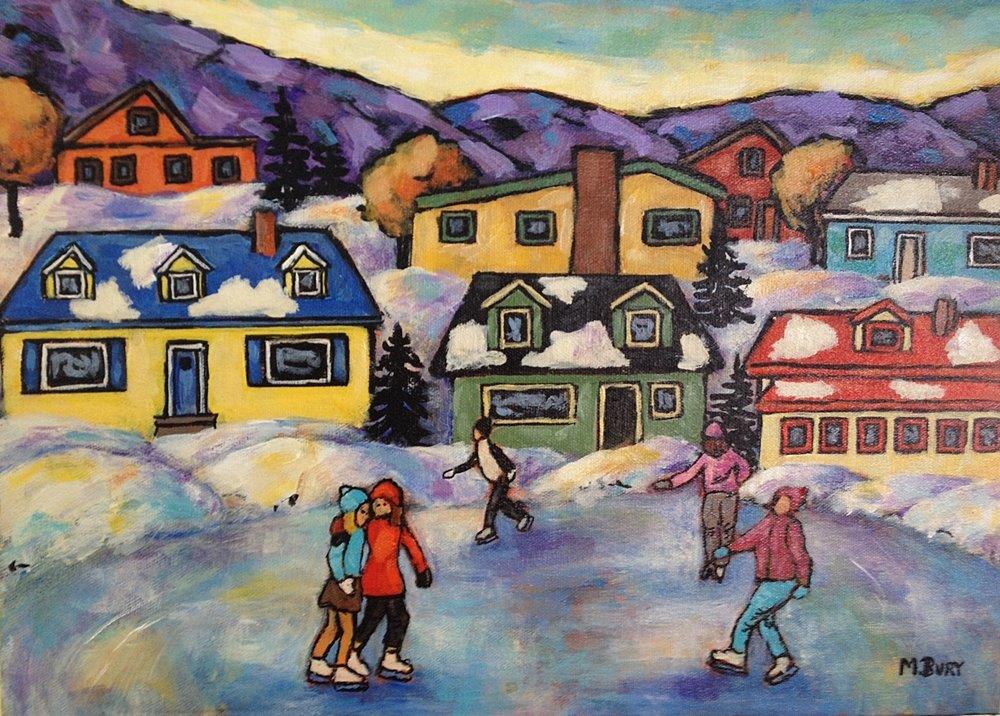 'Friends Forever'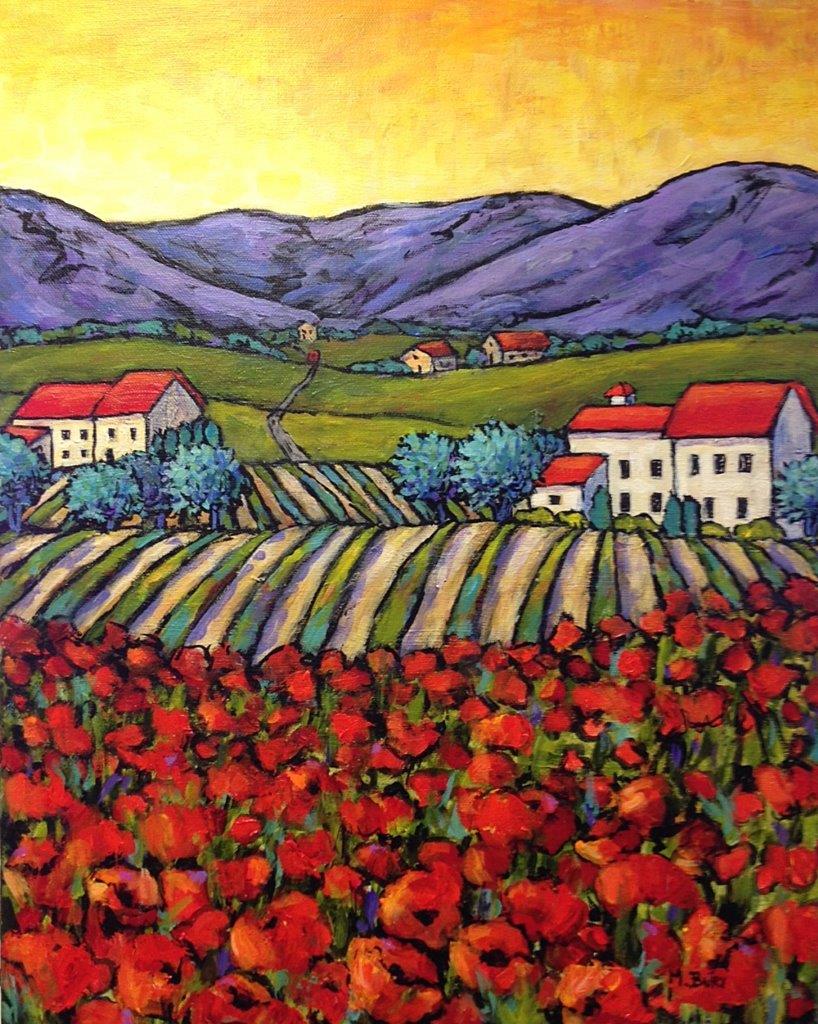 'Poppies Vineyards'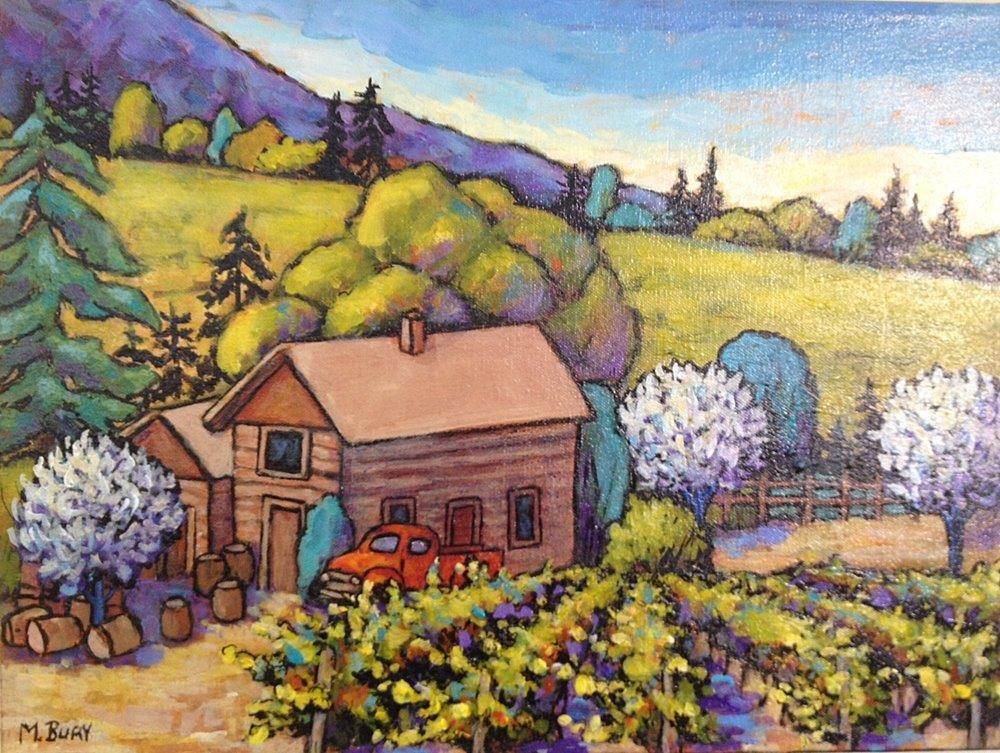 'Wine Harvest'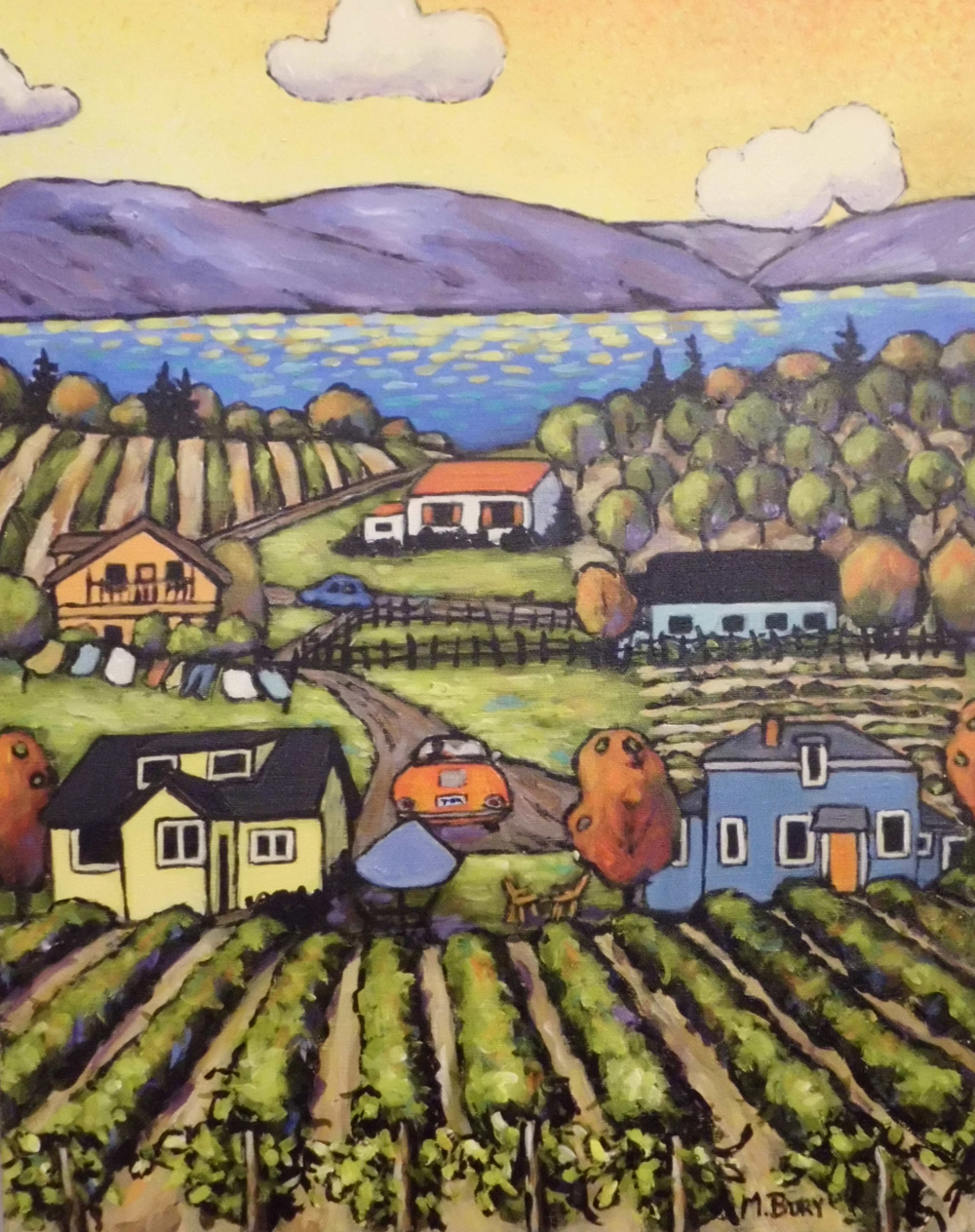 'Autumn Scene'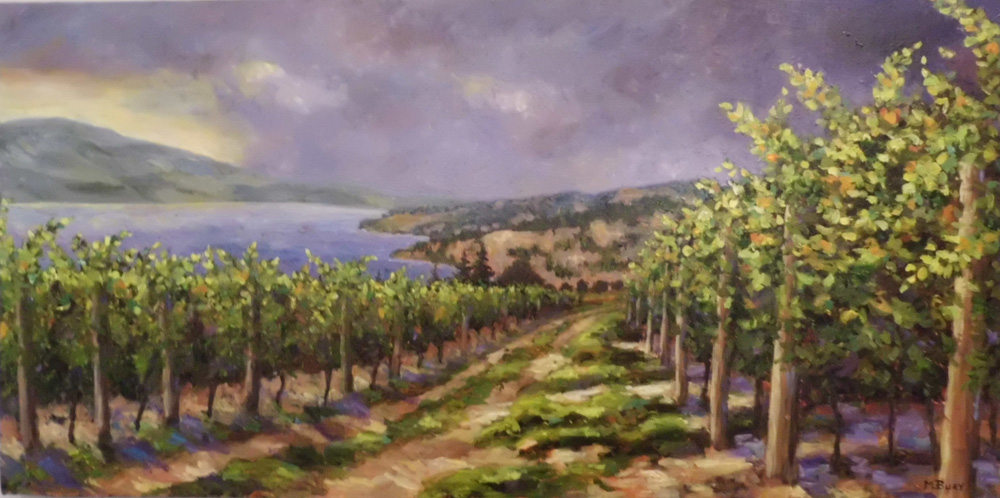 'Before The Harvest'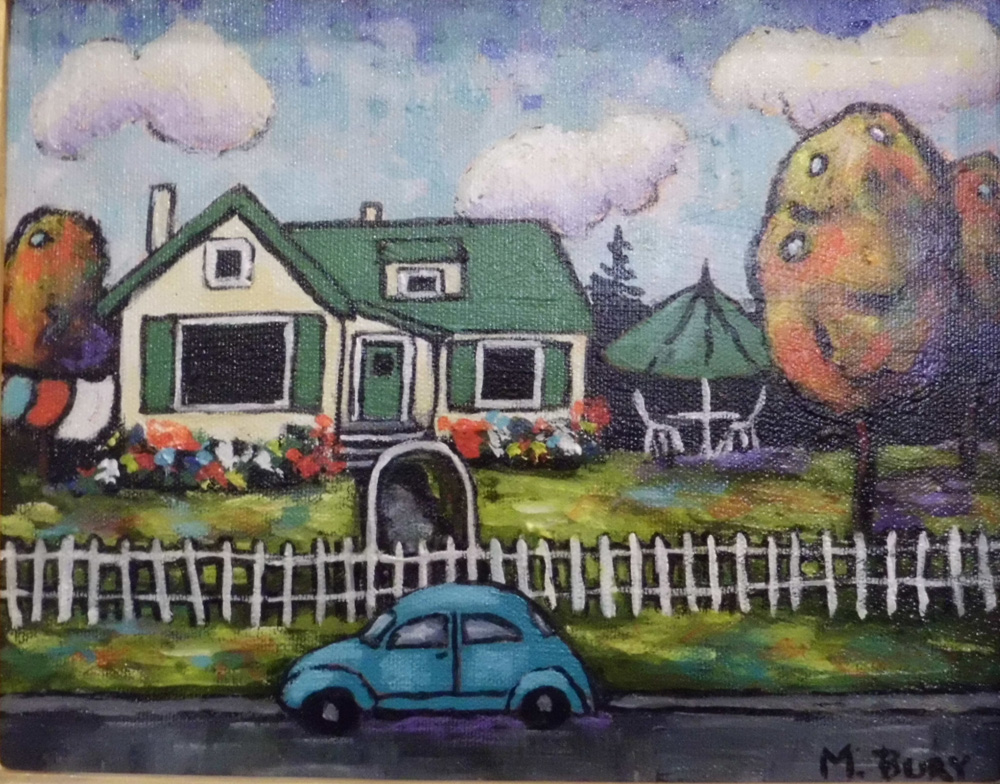 'Memories'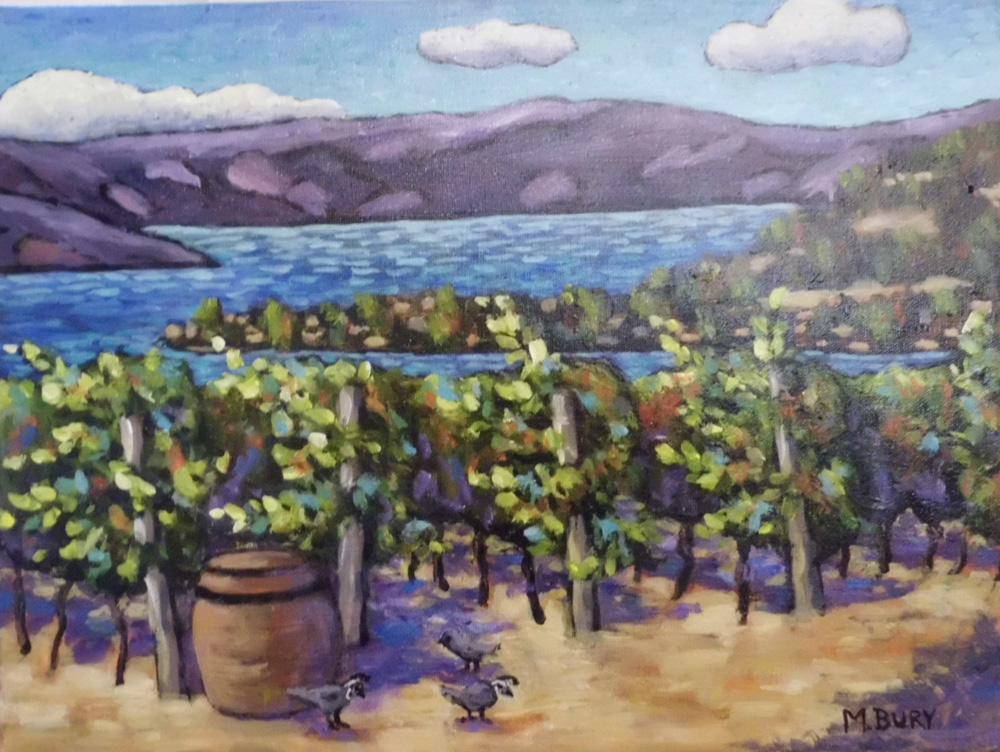 'Quails In Quails Gate'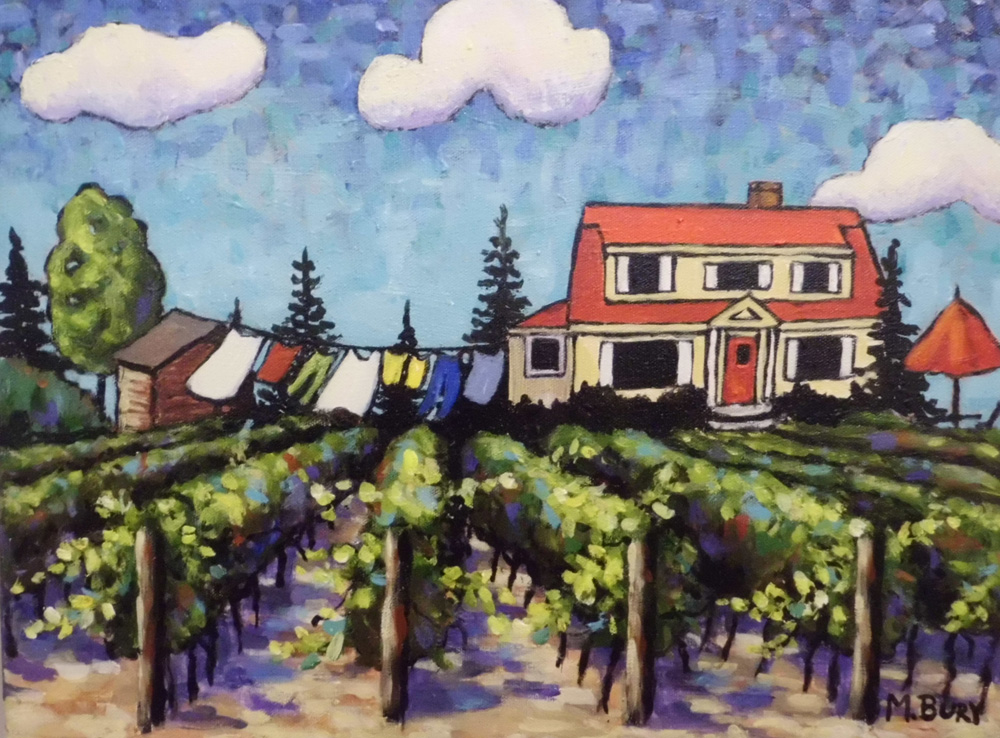 'Row Upon Row'
'Checking Out Quail's Gate'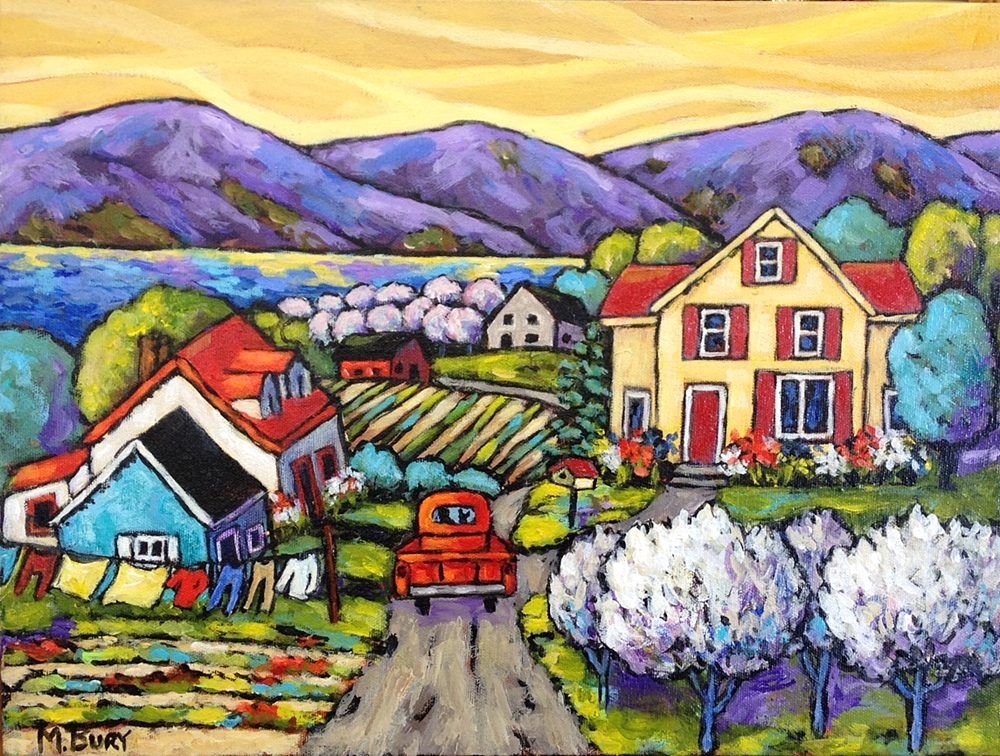 'Spring Views'
Looking for More Artwork by Marilynn Bury?
Contact Us Today