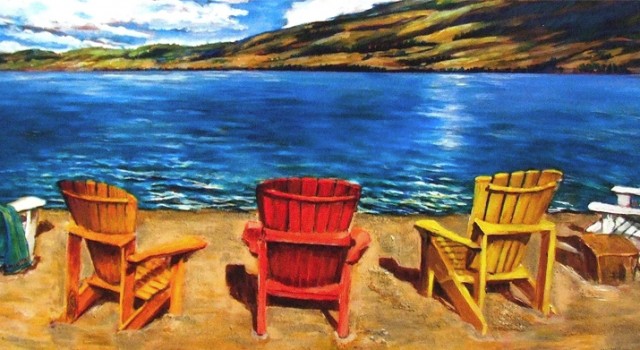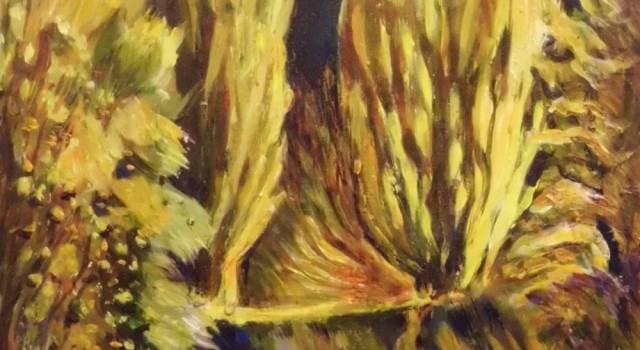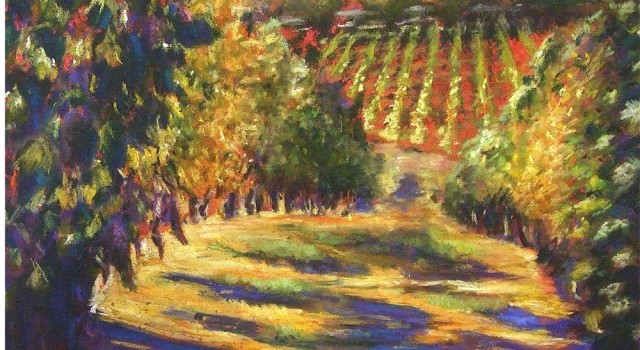 Local Artist: Louise Lambert
"Nothing connects the beauty of nature with the valued traditions of the past like a cluster-laden vineyard."
Louise's many showings throughout the valley have garnered wide acclaim, causing the local media to nickname her "The Lady of Light" for her ability to capture within her work the spectacular lights and shadows of the surrounding mountains, skies and vineyards.

Louise's wine art works are known for this advanced use of light, colours and warmth that the two create together. A myriad of life experiences have formed Louise's style and her outlook to how she paints. "I take a holistic approach," she explains "I want people who see my art to feel better…feel better about the world that we live in and feel better about themselves. We live in a wonderful place in the world, and if my art can, in one small sense, make that a little more apparent, I have done my job."
Her artworks of the Vineyards of the Okanagan Valley are reminiscent of "old world" paintings of the Tuscan countryside, which bear a remarkable resemblance to the Okanagan Valley. When one views these works of art, it is impossible not to feel a part of the landscape…Just imagine, lunch by a vineyard, a baguette, cheese and a bottle of wine to enjoy with that special someone in your life… "Wine and Art are the most natural of companions," says Louise. "I'm very fortunate to live amongst all of this beauty and I try to share the joy that my surroundings give me in my paintings."
A former member of the Board of Directors of the Coppini Fine Arts Academy of San Antonio, Lambert's originals can be found in fine homes throughout Canada, the United States, and Australia.
Louise has travelled the world and captured its complexity and beauty in both portraits and landscapes. Louise's artistic sojourn has taken her from art studies at Ryerson University to further private studies in the US, Canada and Singapore. A random summer visit to the Okanagan Valley captured her heart, causing her to recently relocate to the area.
Featured Artwork:

'Autumn Kiss'

'Beach Buddies'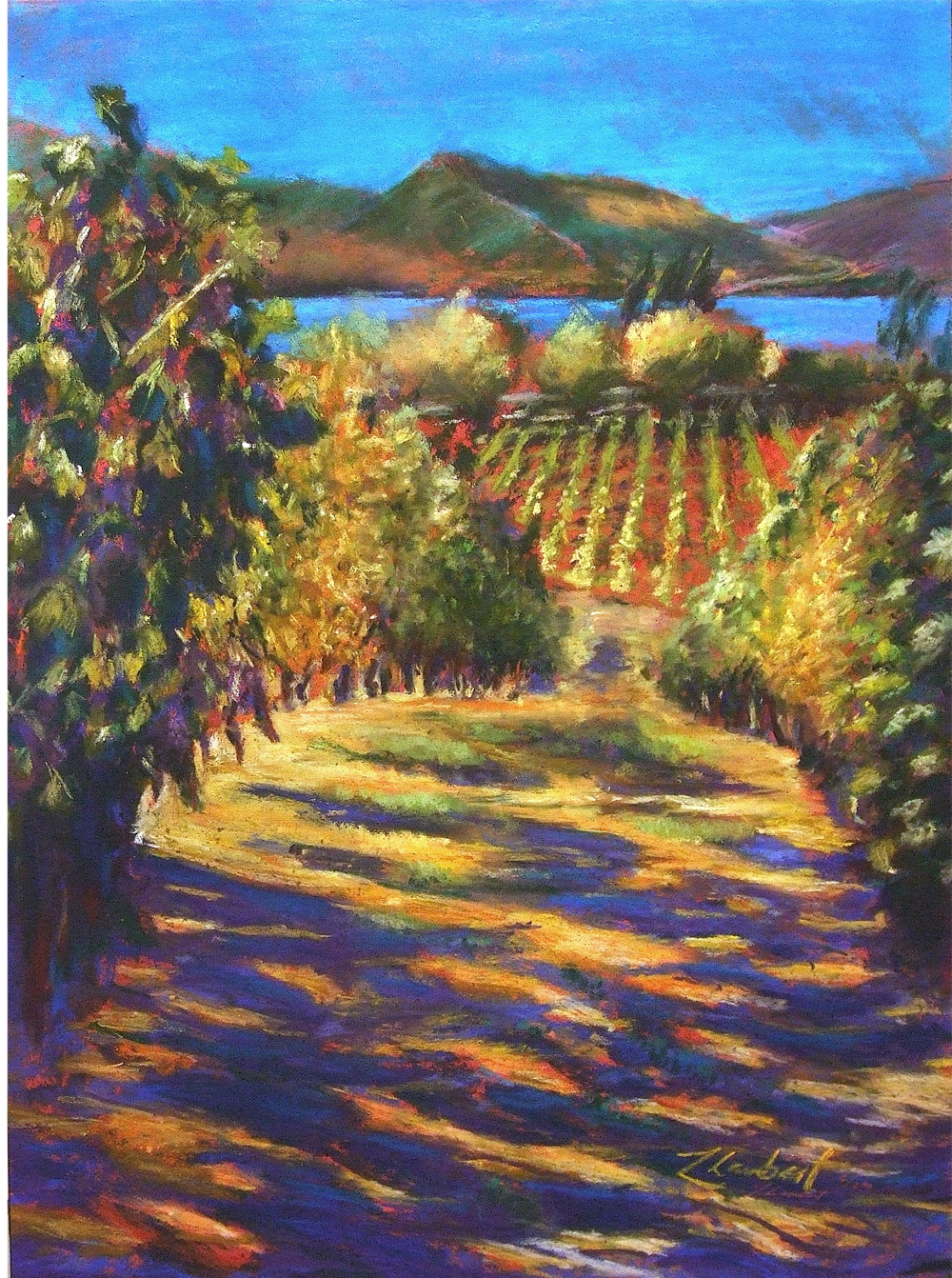 'The Okanagan'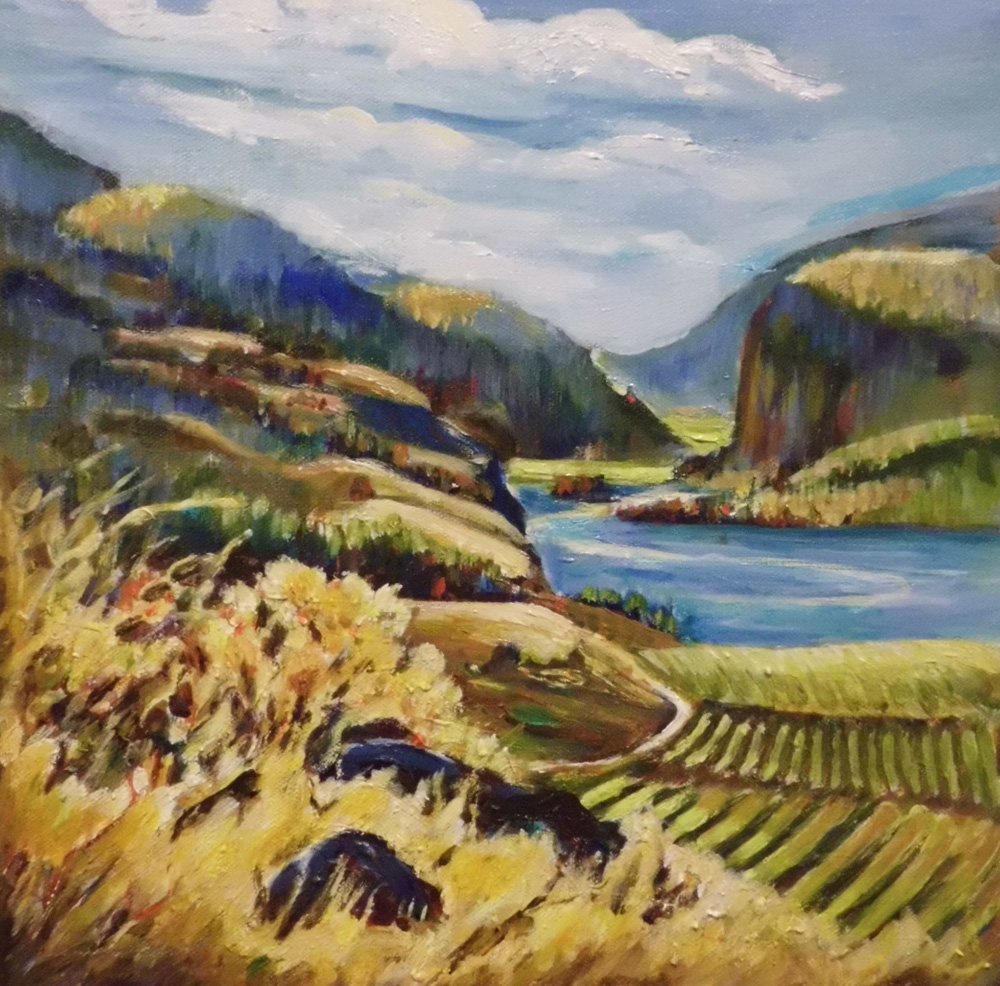 'Little Golden Valley'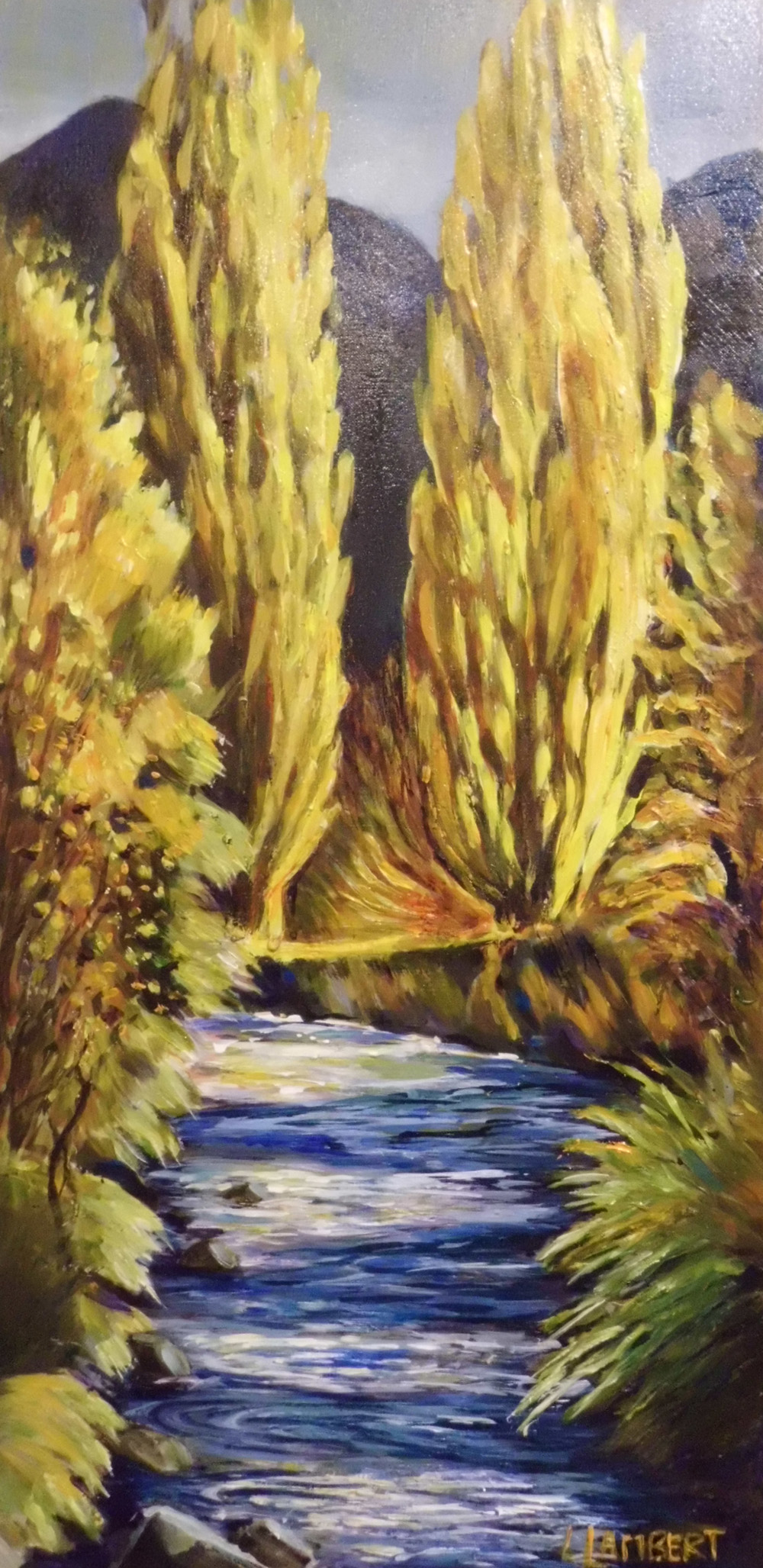 'Mountain River'
'The Greeting'
Looking for More Artwork by Louise Lambert?
Contact Us Today