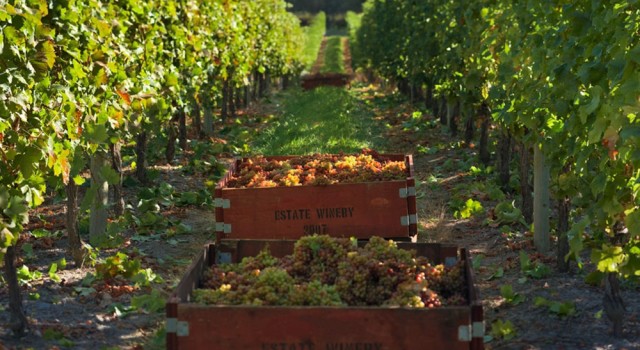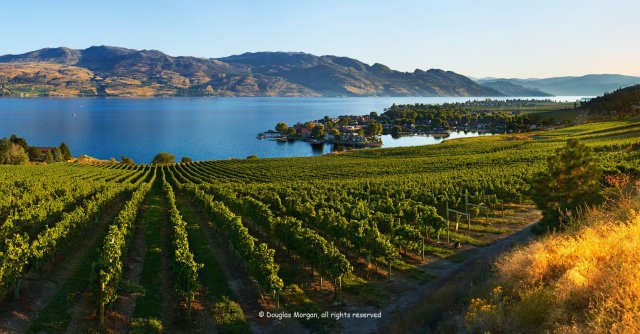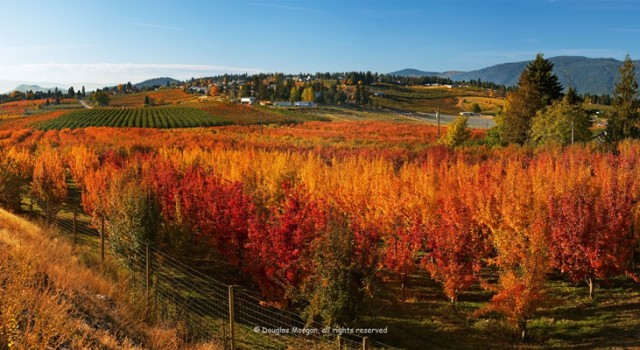 Local Artist: Douglas Morgan
Douglas was born in Nebraska and also lived in Iowa and Minnesota. Douglas and his wife now reside in the Okanagan. Douglas has become a Canadian citizen, has a daughter, son-in-law, and has three young grandchildren.
Doug's grandfather was a long-time photographer and encouraged Doug's interest from a young age. Though Douglas always had a camera, photography remained a hobby until the digital camera matured and he found a passion for landscape photography where his computer skills could be applied to photography producing high resolution panoramas.

The basic techniques Douglas uses to create a panorama are similar to those used by NASA to combine images taken from space craft into a single ultra-high resolution image. On the ground, Doug take a series of overlapping digital photographs using a special tripod mount to control the camera movements, often with each frame repeated at different settings to handle tricky lighting. The result can run to a hundred digital files or more. For the computer, as many as six different programs are used to produce the finished composition. From start to finish the work can take from hours to weeks for complicated pieces with only a small portion of the process automatic.
Doug's camera setup centers on a digital SLR from Canon with a variety of lenses including optics from Leica and Zeiss. Some of the lenses he uses are as old as he is and still produce beautiful images. For computer power, he uses a high-end workstation more like that used by the film digital-effects people than a normal photography studio. Douglas prints all images himself and maintains control over all aspects of the process from initial idea to the finished picture.
Featured Artwork: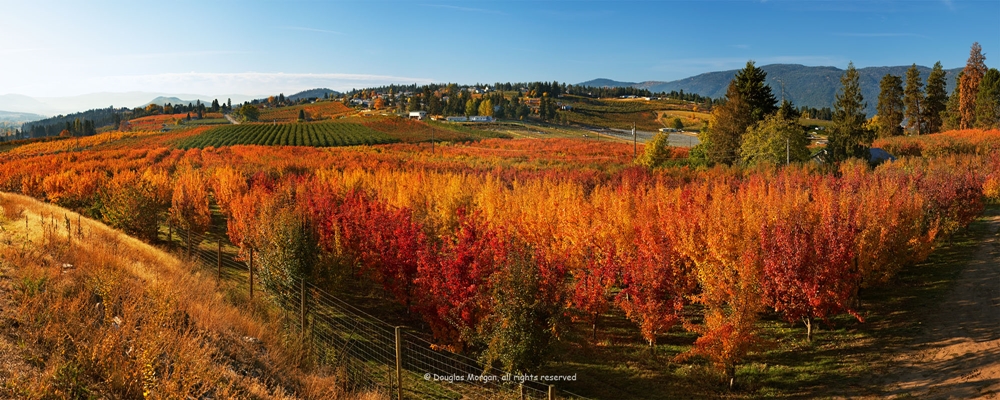 'From The Lakes Fall'
'Gray Monk Wine Boxes'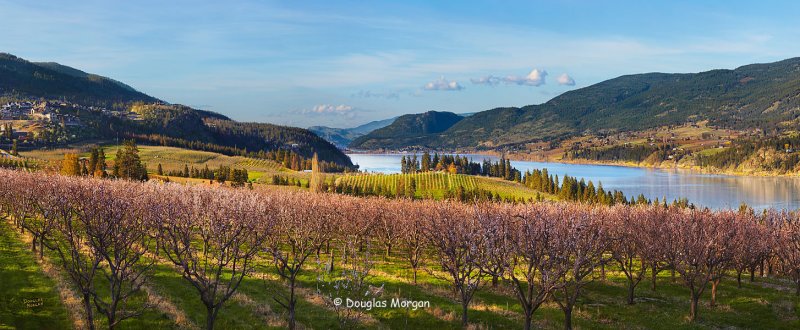 'Wood Lake Blossoms'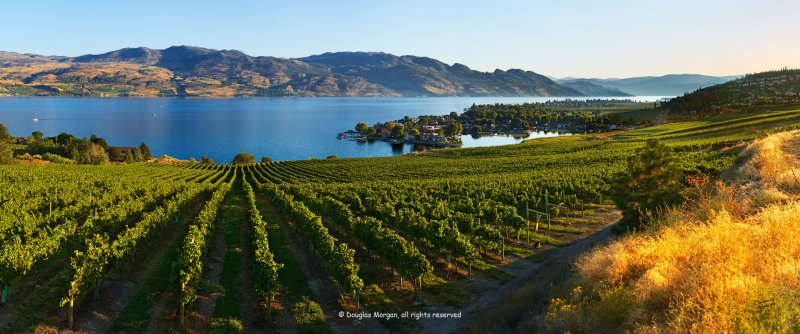 'Quails Gate Sunset'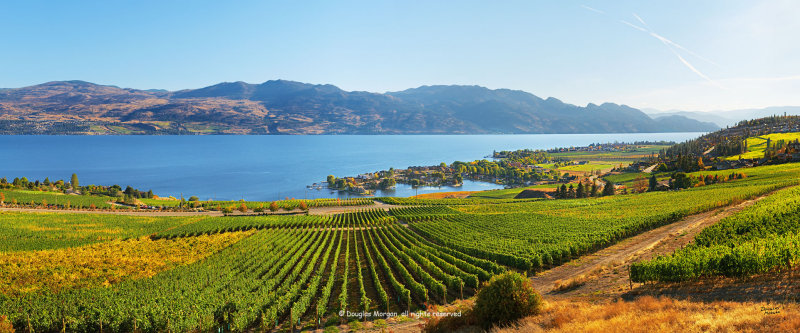 'Quails Gate Daylight'
'Knox Mountain View II'
'Kelowna Night Scene'
'Cedar Creek Rows'
Looking for More Artwork by Douglas Morgan?
Contact Us Today