16
Jan
2016
In All
By Picture Perfect
A Special Frame For All Business Owners!
On 16, Jan 2016 | In All | By Picture Perfect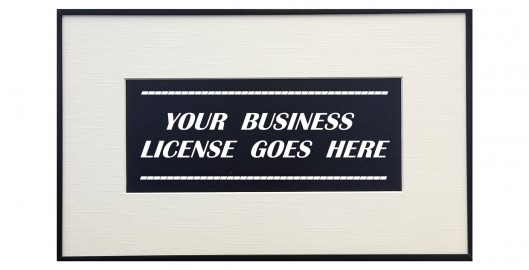 Helping you show off your business license
As a business owner or operator, you are required to display your business license prominently in your space. Rather than thumb-tack it up,or tape it on the wall, why not display it in a frame specially designed to fit the license. We offer a package for $29.95 plus taxes, which includes a black metal frame, regular glass, an in-stock mat and fitting. Better yet, you can use it year after year! Let us help you look organized and take one thing off your to-do list!