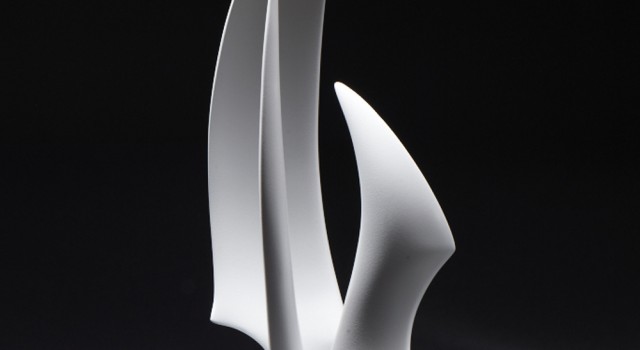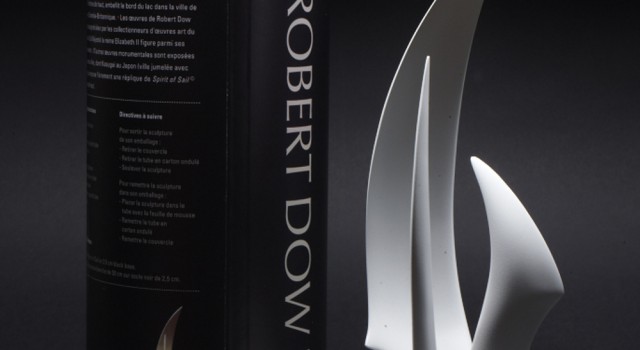 Local Artist: Robert Dow Reid
Robert Dow Reid was born in Scotland and has always been heavily influenced by the sea. His grandfather was a sea captain, and he, himself, became a whaler back in the forties and fifties, when whalers traveled to remote corners of the globe, such as Antarctica.

Robert met his wife, Isobel in 1956, and immigrated to Canada in 1958. His big break came in 1964, when the Canadian Federal Government offered him an opportunity to show his works in Los Angeles. The rest of the story, as they say, is history. From 1964, Robert and his family have lived in Kelowna.
Reid is best known for his sculpture, Spirit of Sail, a 12 metre (40 foot), 1820 kilogram (4000 pound) fibreglass work of art installed on Kelowna's waterfront at the foot of Bernard Avenue. He is also widely known for his monumental sculptures in Regina, Vancouver, Surrey and Kasugai, Japan.
Reid also works on a much smaller scale and collectors from around the world such as Queen Elizabeth II and King Hussein of Jordan have collected his works. He works in ivory (exclusively whale ivory only taken when the world was still whaling), teak, black walnut, honey onyx and many other materials.
Robert has had shows in Scotland, Canada and the United States of America. His work is instantly recognizable and offers a glimpse of the skill of the artisan that has contributed his works for over half a century.
In 2013 he was awarded the Okanagan Arts Award for Lifetime Achievement in the Visual Arts.
Note: Robert's 'Sails Sculpture' are temporarily unavailable. Please contact us to see when they will be available again.
Featured Artwork: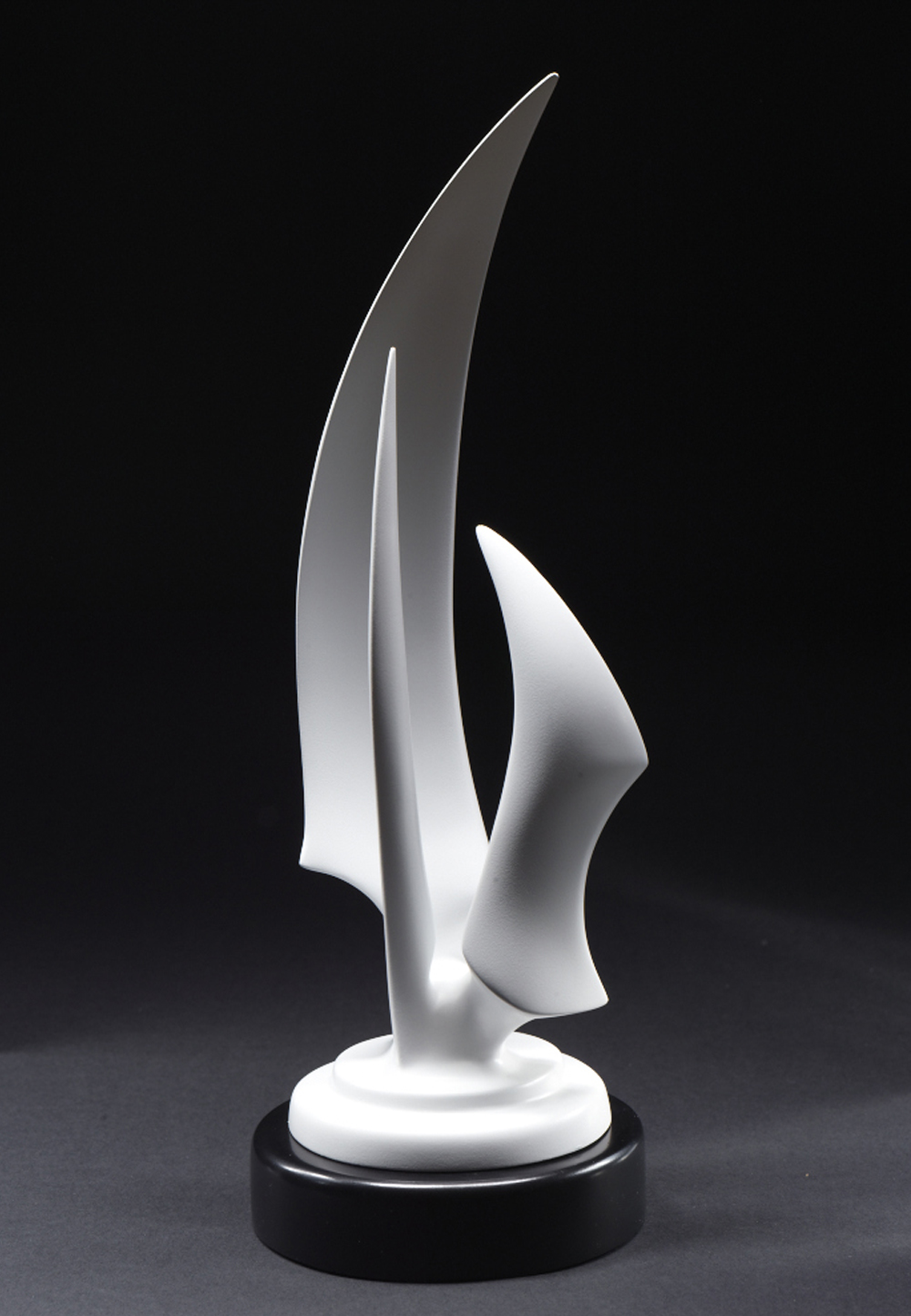 'Sails Sculpture'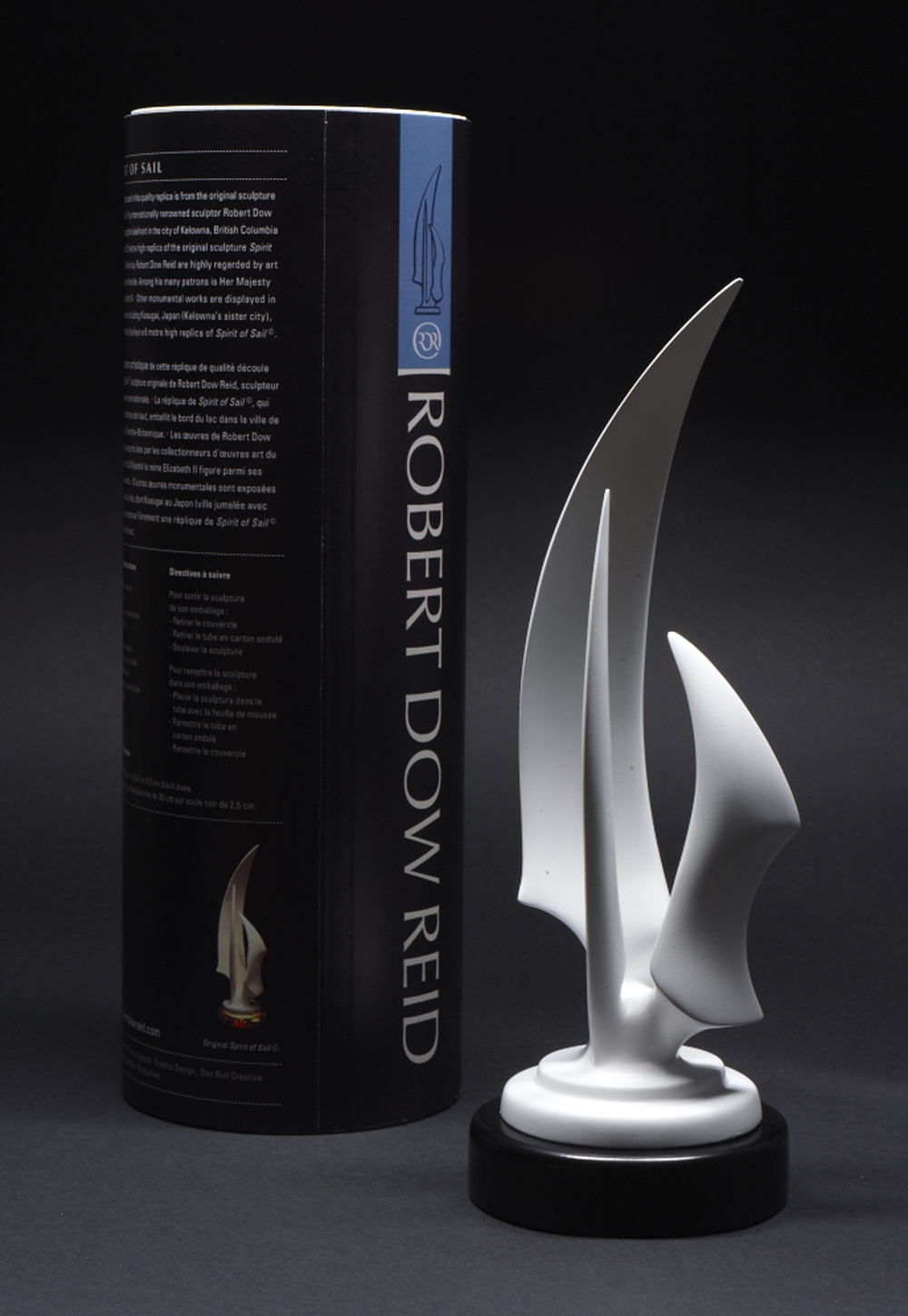 'Sails Sculpture & Packaging'
Looking for More Artwork by Robert Dow Reid?
Contact Us Today