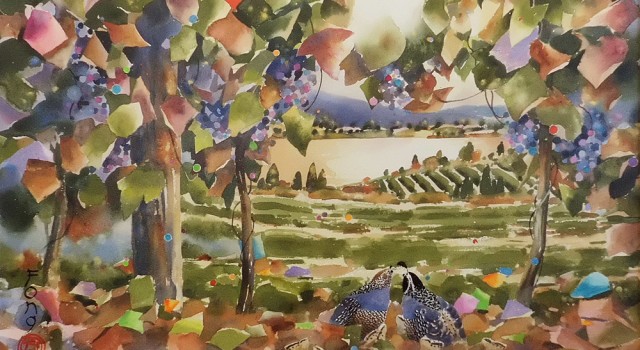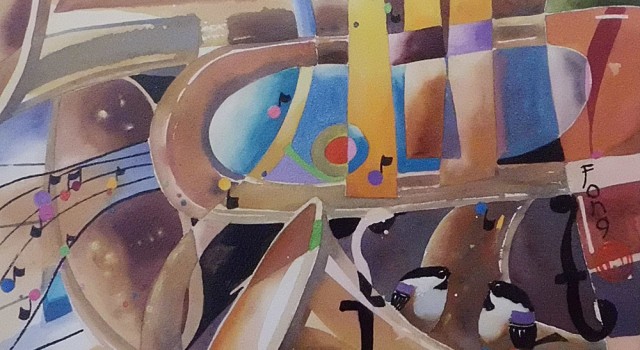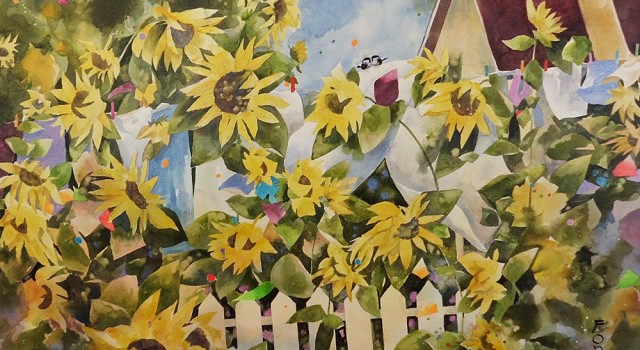 Local Artist: Alex Fong
"Art is not just about me. It is expanding other people's awareness of art and giving them an opportunity to see life in a positive light," says watercolour artist Alex Fong, "It's about making the world a better place in which to live."

Born in Vancouver, BC in 1956, watercolour artist Alex Fong's interest in art began at a young age. However, it was not until his study of interior design that he discovered the medium of watercolour and the freedom of colour and expression that matched his vision of the world.
Alex Fong's early artwork reflected a traditional oriental technique. As his talents flourished, he developed a personal style that has since become his hallmark. Alex's watercolour paintings are a kaleidoscope of light and colour—a bouquet of wonder and whimsy. The sense of delight that accompanies them draws the viewer in for a closer look. His translucent, impressionistic watercolour paintings are distinguished by a parade of coloured flecks that he calls "confetti", to represent his celebration of life. The result is an exquisite balance in his watercolour paintings of spontaneity and grace.
His artwork has attracted the attention of fine art collectors since the early days when he exhibited at Vancouver Art Galleries, and through his years as a touring member of the Western Lights Artists Group. Alex has exhibited his watercolours in both Canada and the US for over fifteen years. His watercolours are featured in both private and corporate art collections throughout the continent. He has developed close relationships with the art community and Art Galleries in Alberta and exciting artistic association at his home in the Okanagan, with the Valley's wine industry and charitable organizations. He participates in celebrations of art, food, music and theatre, reflecting his deep commitment to the cultural nurturing of his own community and to art education.
Alex's artistic vision continues to evolve, his work reflecting a delightfully fresh and youthful outlook. "A child views the world with optimism and wonder. That's what I hope to accomplish with my art. Each day I look forward to celebrating something new and wonderful," he says. "I paint to make people feel good and put a little joy into their lives."
"I hope that my work will stimulate one's sense of wonder…and perhaps even release the spirit inside…It's truly rewarding to offer people an escape…to take them away from their worries to a place where they can appreciate the simple things in life."
Featured Artwork:
Looking for More Artwork by Alex Fong?
Contact Us Today